North Korea, China, And Russia Are Pushing Japan To Re-Arm, With The Blessings Of The U.S
North Korea's ongoing challenge of Japan's airspace and China's persistent challenge of territorial integrity has pushed Tokyo to re-arm, with the blessings of the U.S.
Last week, Prime Minister Fumio Kishida's government made critical revisions to the county's security chart, lifting some of the impediments preventing the country from rearming.
"Looking at Japan's surroundings, it is facing the most severe and complex security environment since the end of World War II," said the country's new National Security Strategy (NSS).
Rahm Emanuel, U.S. Ambassador to Japan, cheered Tokyo's new security strategy as "momentous," stressing that the key Asian ally's moves to build up its defense had "unified" bipartisan and bicameral support within the United States.
Japan and Australia have been indispensable U.S allies in their efforts to tame China's ambitions to control the South China Sea and reunite with its breakaway province, Taipei.
Asia Pacific Intelligence Analyst at London-based Sibylline, Riccardo Cociani, attributes Japan's new security shift to several factors like China's growing military capabilities, North Korea's growing missile capabilities and aggressiveness, and Russia's challenges to international order and peace.
"Tokyo sees the evolving geopolitical landscape as riskier and more uncertain, and as such, it believes that it ought to provide itself with capabilities deemed necessary to counter and manage such concerns," he told International Business Times.
"The country will try to rejig its military equipment and go for the biggest defense overhaul in decades," added Kunal Sawhney, CEO of Kalkine Group, an Australian-based wealth management firm. "So, Japan will make big purchases like cruise missiles and other long-range missiles. The country is also planning to build counter-attack ammunition and fighter jets in collaboration with other nations like Britain and Italy. Japan must spend billions to meet its 'strategic enemy' in the next few years. Even Russia is an enemy that needs to be tackled by Japan."
And that could be an economic boon to these countries, including the U.S, which could provide Tomahawk missiles to build Japan's arsenal against the potential threat. "However, this will likely be met by more counter efforts from Beijing to boost its security and economic influence in the region," added Sawhney.
What can Beijing and its old and new allies do to counter Tokyo's move to re-arm? They have already expressed their opposition and will continue to do so, the usual way, by conducting more joint military training in the region.
"Similarly, they will probably also undertake activities deemed 'bellicose' and 'aggressive' using Japan's military bolstering as a pretext and justification," added Cociani. "Growing US-Japan defense and security collaboration will also prompt Beijing, Moscow, and North Korea to up the ante near Japanese waters and airspace."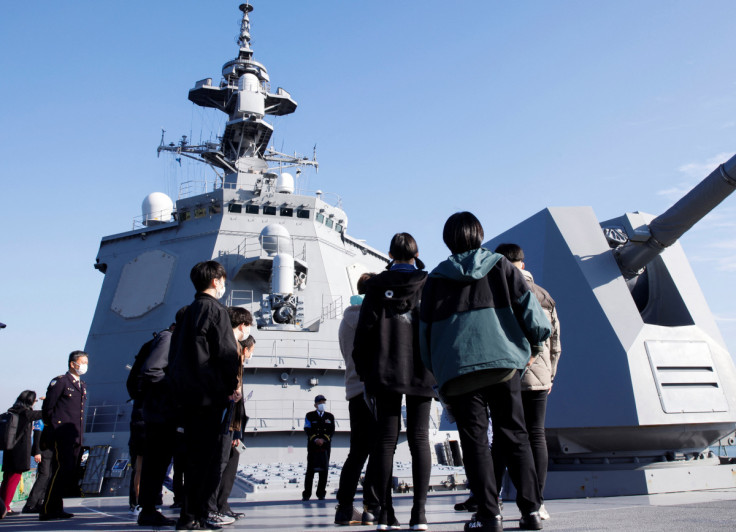 © Copyright IBTimes 2023. All rights reserved.
FOLLOW MORE IBT NEWS ON THE BELOW CHANNELS