North Korea Says Giving Up Nuclear Weapons Is A 'Pipe Dream'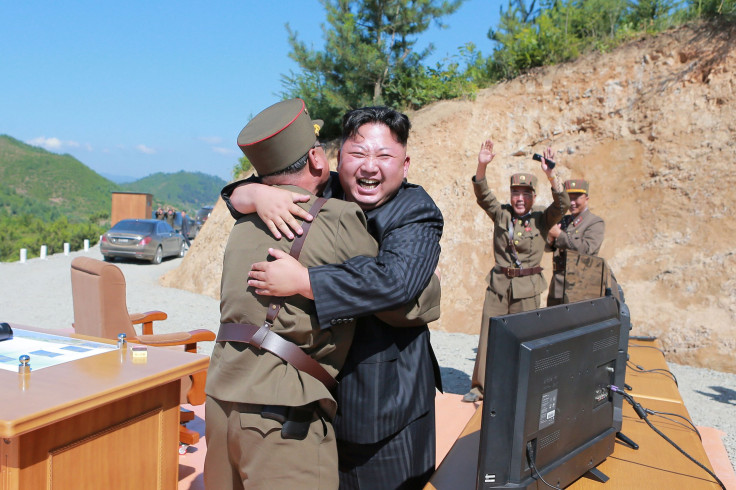 North Korea has a message for the United States and everyone else who wants it to give up its nuclear weapons: It's not happening. In a statement released by North Korea's Korean Central News Agency, the regime called such hopes a "pipe dream."
"If the U.S. wishes to live safely, it must abandon its hostile policy towards the DPRK and learn to co-exist with the country that has nuclear weapons and should wake up from its pope dream of our country giving up nuclear weapons which we have developed and completed through all kinds of hardships,"North Korea's foreign ministry said in a statement Sunday, according to KCNA.
North Korea also railed against new sanctions imposed Friday by the United Nations Security Council. The sanctions were implemented in response to yet another ballistic missile test launch by Kim Jong Un's regime. The missile, launched Nov. 29, was said to be the most advanced yet, able to reach further distances than ever before.
"We define this 'sanctions resolution' rigged up by the U.S. and its followers as a grave infringement upon the sovereignty of our Republic, as an act of war violating peace and stability in the Korean peninsula and the region and categorically reject the 'resolution,'" the statement said.
The sanctions slashed the country's exports of crucial things like gasoline, vehicles and industrial equipment and forced any countries hosting North Korean workers to send them back, according to CNN. Such workers make an estimated $500 million each year for North Korea, CNN reported.
Nikki Haley, United States Ambassador to the U.N., stood by the stricter sanctions and called North Korea the "most tragic example of evil in the modern world."
"We will continue to match the Kim regime's choice of aggressive action with international sanctions," Haley said.
Kim previously declared that his country posed a "substantial nuclear threat" to the U.S., while a foreign ministry spokesman said the U.S. would "bitterly regret" its hostility toward North Korea.
"The U.S. itself is an empire of evils," KCNA said. "Full of fabrications, lies and deceptions."
© Copyright IBTimes 2023. All rights reserved.
FOLLOW MORE IBT NEWS ON THE BELOW CHANNELS