Wii U Sells 400K Units In First Week, Nintendo Says Console 'Essentially Sold Out'
New console launch and Black Friday deals helped Nintendo sell 1.2 million units.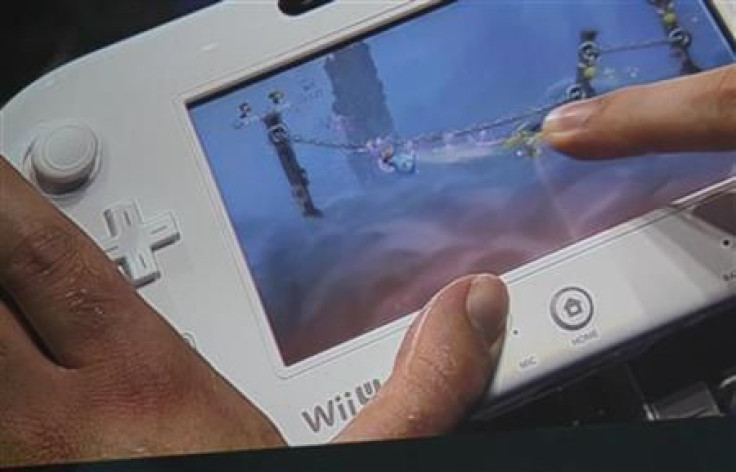 Long-time Japanese video game giant Nintendo (PINK: NTDOY) sold 400,000 units of its next generation console, the Wii U, in its first week on shelves across the U.S.
The figure, which was confirmed by tech website CNET in an interview with Nintendo of America President Reggie Fils-Aime, helped bring the company's total shipments last week to 1.2 million units, a figure that includes sales of older current-generation devices such as the original Wii and the hand-held DS and 3DS mobile consoles. Overall, Fils-Aime said his company sold more than 700,000 home consoles and more than 500,000 mobile units -- a number that was helped by "significant" deals struck during Black Friday.
Along with anticipation for the new device -- the first "next-gen" video game console put out by one of the big three console developers -- sales were no doubt stimulated by the annual boost in consumer spending brought on by the holiday season and Black Friday in particular.
Sales of the new device, which has yet to hit the European and Japanese marketplace, might come to spark a strong return to fortune for the flagging Kyoto-based video game developer. Late last month, Nintendo cut its full-year profit outlook by 70 percent, citing weak sales of its then-current lineup of gaming devices.
The Wii U faces a bigger challenge than its traditional competitors such as Sony (NYSE: SNE) and Microsoft (Nasdaq: MSFT), however. Many industry analysts have begun to speculate that the explosion of mobile technology and a corresponding turn toward developing freemium smartphone apps has made "physical media" like boxed video games an expensive relic of the past.
Fils-Aime told CNET that the "Wii U is essentially sold out of retail" and the company must now "continually replenish stock."
"Retailers are also doing their best to get the product to store shelves," Fils-Aime added. "But as soon as product hits retail, they're selling out immediately."
Even prior to launch, certain retailers such as Toys "R" Us had already begun warning customers that their pre-orders for the new console might suffer delays since the stores had not received their units from Nintendo in preparation for its launch on Nov. 18.
Historically, new video game consoles tend to suffer from shortages lasting weeks or months after the time of the initial release, a problem that struck Nintendo in 2006 with the launch of the original Wii console and didn't fully subside for years afterward.
"Wii was a unique phenomenon," Fils-Aime told CNET. "You couldn't walk into a retailer and buy a Wii until spring of 2009. We've certainly learned many lessons from that, and we are replenishing retailers more quickly this time around. We are looking to have as much product into retail as possible. It's driven by consumer response."
Both Sony and Microsoft are expected to unveil next-generation consoles some time next year.
© Copyright IBTimes 2023. All rights reserved.
FOLLOW MORE IBT NEWS ON THE BELOW CHANNELS