NRA: Gun Sales Up Because Americans Fear Obama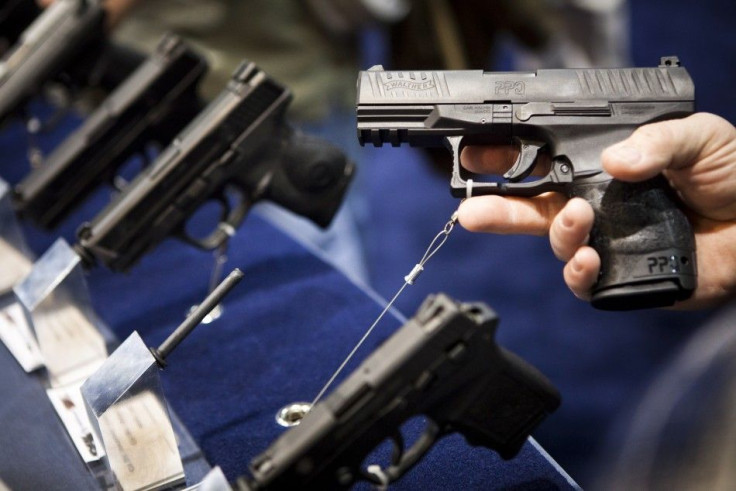 Last month's shooting massacre in Newtown, Conn., not only jump-started a long-stalled conversation about gun control in the United States. It also caused an enormous rise in gun sales, amid rumors that Democrats would attempt to restrict gun ownership in the wake of the tragedy.
The FBI conducted more than 2.7 million criminal background checks ahead of gun purchases in December, a 58.6 percent increase from December 2011. Gun dealers across the nation are reporting record gun and ammo sales, according to a New York Times investigation, with one Iowa dealer telling the newspaper, "If I had 1,000 AR-15s [assault rifles] I could sell them in a week."
Some say the National Rifle Association has used fear-mongering to increase gun sales, noting that Executive Vice President Wayne LaPierre once sent a fundraising letter to members that warned President Barack Obama wanted to "confiscate our firearms" following the Aurora, Colo., movie theater shootings in July. But during an appearance on CNN's State of the Union on Sunday, NRA President David Keene denied the organization has encouraged Americans to stock up on firearms, instead pointing the finger at gun control advocates.
"The person -- the two people who were selling so-called assault rifles are Senator Feinstein and President Obama, not us. They are the ones that are scaring American gun owners," Keene said, after host Candy Crowley noted that multiple pro-gun lawmakers have supported the idea of reviewing a new assault weapons ban.
U.S. Sen. Dianne Feinstein, D-Calif., has vowed to introduce a new assault weapons bill that would ban the sale and manufacturing of certain semiautomatic rifles, handguns and high-capacity magazines.
For his part, Keene said any additional restrictions on assault weapons or high-capacity magazines would do nothing to combat the country's epidemic of gun violence. Both policies are expected to be included in a package of proposals that will be released by Vice President Joe Biden's gun violence prevention task force this week.
After meeting with Biden's task force last week, the nation's largest gun lobby released a statement saying it intended to oppose any legislative attempt to restrict federal gun laws.
"We will not allow law-abiding gun owners to be blamed for the acts of criminals and madmen," the group said. "Instead, we will now take our commitment and meaningful contributions to members of Congress of both parties who are interested in having an honest conversation about what works — and what does not."
© Copyright IBTimes 2023. All rights reserved.
FOLLOW MORE IBT NEWS ON THE BELOW CHANNELS