NSA Allegedly Spied on The Vatican, Including Pope Benedict XVI And Cardinal Jorge Mario Bergoglio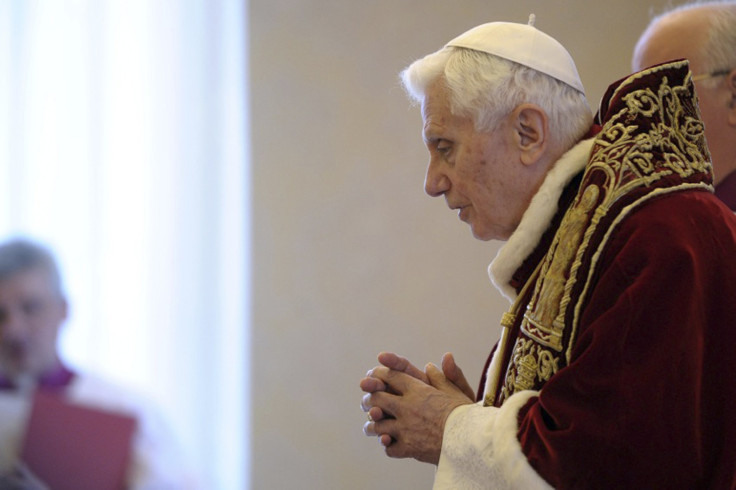 A version of this story originally appeared in IBTimes UK.
US secret services allegedly monitored the phone calls of Pope Benedict XVI, as well as those of his successor.
Italian magazine Panorama claims that among the 46 million phone calls intercepted by theNSA in December 2012 and January 2013 were communications to and from the Vatican.
The NSA allegedly eavesdropped on cardinals before the conclave in March 2013 to elect the new Pope, including calls between them and Cardinal Bergoglio, who became Pope Francis, succeeding Benedict.
"In any case, we have no concerns about the matter," a Vatican spokesman told IBTimes UK.
According to the magazine -- which is owned by former Italian prime minister Silvio Berlusconi -- the calls had been classified by the NSA under four categories: "leadership intentions"; "threats to financial system"; "foreign policy objectives"; and "human rights".
Italian weekly l'Espresso reported in June on NSA espionage activities against the Italian government. Millions of communications between Italian citizens have been targeted by Prism, the U.S. data gathering operation revealed by whistleblower Edward Snowden.
Italian prime minister Enrico Letta said that U.S. Secretary of State John Kerry had reassured him that the U.S. administration had "put the issue under review".
A fresh report by l'Espresso highlighted a programme called Tempora, which involves the British eavesdropping agency GCHQ spying on phone calls, emails and internet traffic in Italy passing through three submarine fiber-optic terminals in Italy called SeaMeWe3, SeaMeWe4 and Fea.
This article is copyrighted by IBTimes.co.uk, the
business news
leader