NSA Chief Offered To Resign Over Snowden Scandal: Report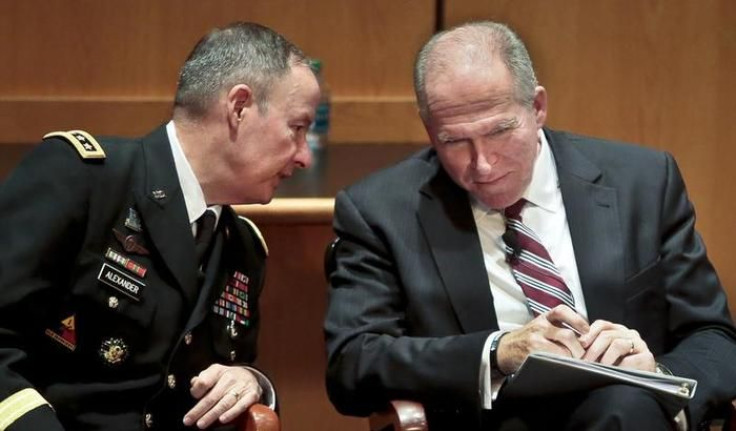 Keith Alexander, the National Service Agency's director, offered to resign in June, shortly after documents leaked by former defense contractor, Edward Snowden, revealed the NSA's extensive global spying operations, but the Obama government rejected his offer, a Wall Street Journal report said Monday, citing government officials.
The offer depicts the extent to which Snowden's leaks affected the agency, even as it maintained that there was nothing wrong in collecting private data of millions, including that of world leaders and corporations, around the world. Snowden's revelations, and the subsequent global outcry over the NSA's snooping, reportedly triggered a congressional scrutiny and an internal review of the agency's activities, which could alter the way it works, even as the U.S. and its corporations struggle to come to terms with the growing distrust of their long-time allies and partners.
"It (the disclosures) was cataclysmic," Richard Ledgett, who heads a special NSA Snowden response team, told the Journal. "This is the hardest problem we've had to face in 62 years of existence."
According to the report, in the wake of the controversy, some top officials in President Barack Obama's administration lost confidence in Alexander but chose not to accept his resignation, partly because his departure would not resolve security problems, and partly because they were concerned that such a move would hand Snowden a win.
The agency, while defending its actions, had maintained that the Snowden scandal had compromised national security. In July, following the controversy, the security agency announced new measures, including a "two-man rule" which ensured its analysts would have access to classified data only in the presence of a colleague, to prevent future leaks from the NSA.
However, the White House, following international criticism over reports of NSA surveillance on foreign diplomats, asked an internal committee that is assessing the NSA's operations to present new recommendations to correct possible flaws in the system. The committee is expected to submit its first draft as early as this week, the Journal reported.
The White House is also considering appointing a civilian leader at the agency for the first time, after Alexander leaves next spring, and officials have made a possible list of civilian candidates, The Hill reported earlier this month. NSA has always been helmed by a military officer since it was formed in 1952.
The NSA overhaul comes at a time when reports indicate that the significance of Snowden's leaks and the resultant scandal is spilling beyond NSA to affect international trade treaties and even U.S. companies, as countries, wary of surveillance programs, are pushing for tougher terms in trade negotiations with the U.S.
"The government's signal is pretty clear - they want to rely less on U.S. products, such as IOE , IBM, Oracle and EMC Corp," a former China-based telecommunications executive, told Reuters.
U.S. corporate majors like Cisco (NASDAQ:CSCO), IBM (NYSE:IBM) and Hewlett-Packard (NYSE:HPQ) fear a fall in revenues from countries such as China, as suspicions over these companies' involvement with NSA have begun to hurt their business abroad. Cisco, during its earnings call last week, warned that its revenues could fall as much as 10 percent in the current quarter, because concerns over NSA spying have impacted its business in China.
"It's not having material impact, but it's certainly causing people to stop and then rethink decisions. And that is, I think, reflected in our results." Robert Lloyd, Cisco's president of development and sales, said in the earnings call.
© Copyright IBTimes 2023. All rights reserved.
FOLLOW MORE IBT NEWS ON THE BELOW CHANNELS