Nuclear News: Pakistan Fires New Submarine Missile, But India Media Calls Hoax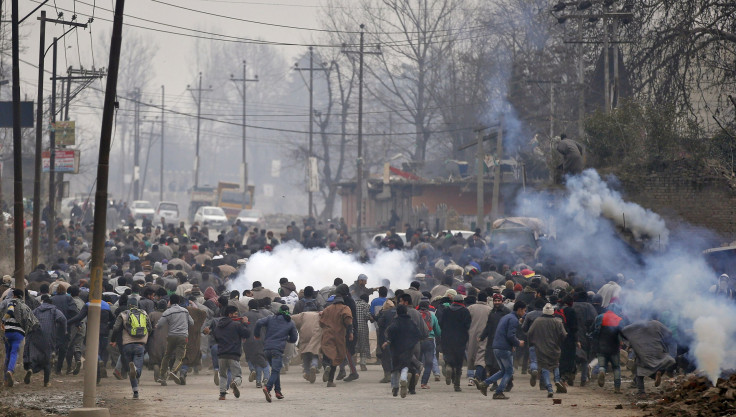 Pakistan fired its first nuclear-capable, submarine-launched missile Monday during a period of heightened tensions with neighboring India, where media outlets have questioned the veracity of the test. The Pakistani navy announced it had successfully tested the Babur-3, which has a range of 280 miles and uses "underwater controlled propulsion and advanced guidance and navigation," in an undisclosed location in the Indian Ocean.
The weapon is the latest innovation of the domestically-developed Babur cruise missile, the second variant of which was last fired in December from land with a range of over 430 miles. "Pakistan eyes this hallmark development as a step towards reinforcing the policy of credible minimum deterrence," the military said in a statement, later adding that the projectile was "capable of delivering various types of payloads and will provide Pakistan with a credible second strike capability, augmenting deterrence."
But Indian media reacted to Monday's launch with skepticism. The Times of India featured posts from a Twitter user who went by the name of "Rajfortyseven" on social media and claimed to be a Mumbai-based satellite imagery expert. The individual shared alleged proof that video of the launch utilized digital manipulation to depict the launch. Similar stories were featured in India Today and NDTV, which cited Indian navy sources.
New Delhi tested its first nuclear weapon in 1974 with Islamabad following up in 1998. Pakistan is believed to have about 130 nuclear weapons, while India is estimated to maintain around 120. Neither countries are signatories of the the United Nation's 1968 Non-Proliferation of Nuclear Weapons Treaty.
Islamabad has been critical of New Delhi's advancements in defense technologies and said it was "deeply concerned" when India tested a new anti-missile system last year. The two nuclear-armed South Asian nations share a roughly 2,000 mile-border, disputed since Pakistan attained independence from India in 1947. Clashes in the divided region of Kashmir have killed over 47,000 people since. More recently, about 100 people have died since July when India killed an influential Pakistani militant leader.
© Copyright IBTimes 2023. All rights reserved.