Obama Monument Dedicated To First Lady's Ancestor Toppled, Georgia Police Looking For Vandals [PHOTOS]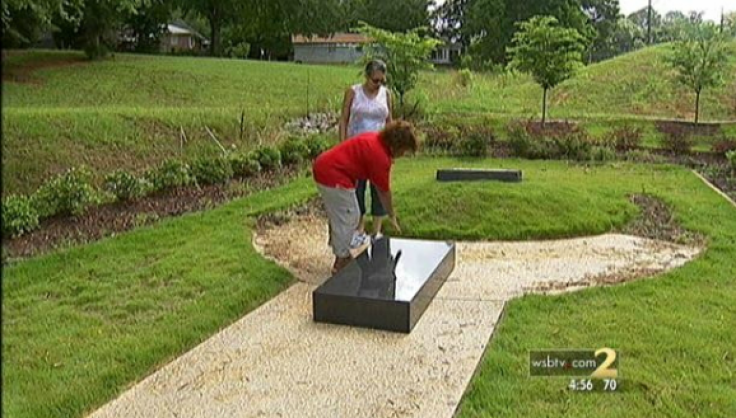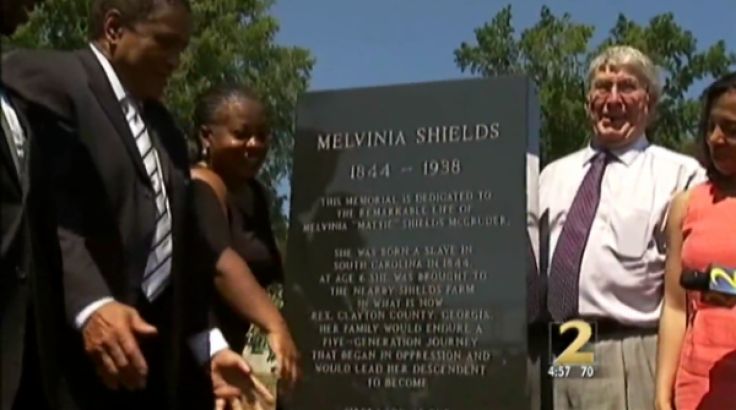 A Georgia monument dedicated to Michelle Obama's great-great-great grandmother has been knocked over in suburban Atlanta, police say. The monument, which was installed nearly a year ago in Rex, Ga., is a tribute to Melvinia Shields who was born into slavery in 1844 and later moved to Georgia.
"It was our little source of pride because here we are in little old Rex, Georgia, and we had ties to the White House, so there's pride in us for that," Clayton County Commissioner Sonna Singleton told WSB-TV.
Shields was bequeathed in a will from her South Carolina owner to a farmer in modern-day suburban Atlanta when she was six-years old. She remained with the farm during the Civil War. Two separate censuses taken after the war list her as a farm laborer, washwoman, maid and midwife. She had four children and four grandchildren.
Shields' connection to the first lady was discovered in 2009 by the New York Times and a genealogist, Megan Smolenyak. Her son Dolphus, born around 1859 when she was as young as 15, is the connection to Obama.
Singleton says the monument company will have to lift the heavy stone the monument was set on to check for any cracks. Organizers had an event planned later this month to celebrate the history of the area. They plan on having the monument fixed by then.
While Georgia police still hunt for those responsible for vandalizing the monument, community members are emotional about the incident.
"When I saw it, I shed a few tears," Vicki Smith said.
© Copyright IBTimes 2023. All rights reserved.
FOLLOW MORE IBT NEWS ON THE BELOW CHANNELS