Obama To Seek Congressional Authorization For Anti-ISIS Military Campaign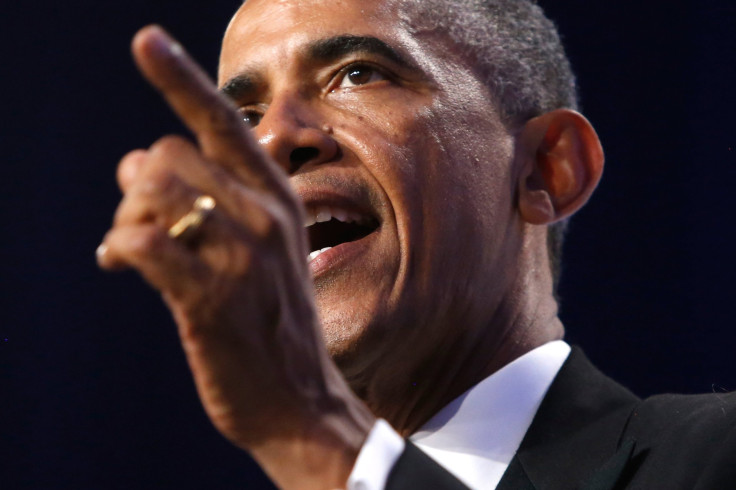 U.S. President Barack Obama said on Wednesday that he will ask Congress for new authority to direct the military campaign against the Islamic State group in Iraq and Syria. Obama said that he would begin discussions on the topic with congressional leaders when they visit the White House on Friday.
"I'm going to begin engaging Congress over a new Authorization to Use Military force (AUMF) against ISIL (Islamic State group). The world needs to know we are united behind this effort, and the men and women of our military deserve our clear and unified support," Obama said, at a press conference on Wednesday. "The idea is to right-size and update whatever authorization Congress provides to suit the current fight, rather than previous fights."
As of now, the anti-ISIS campaign in Iraq and Syria, named Operation Inherent Resolve, is being carried out under two existing laws -- one passed in 2001 after the 9/11 attacks, authorizing the use of force against al Qaeda, the Taliban and associated groups, and another law passed in 2002, authorizing the Iraq war. However, many in Congress have reportedly criticized the use of old laws, which, they say, are not applicable to the ongoing operation against ISIS.
The latest announcement by Obama comes over a year after the president said that he would work with Congress to repeal the two existing laws.
"I look forward to engaging Congress and the American people in efforts to refine, and ultimately repeal, the AUMF's mandate. And I will not sign laws designed to expand this mandate further … Unless we discipline our thinking, our definitions, our actions, we may be drawn into more wars we don't need to fight, or continue to grant Presidents unbound powers more suited for traditional armed conflicts between nation states," Obama had said in May 2013.
Obama said it is "too early" to say which side is winning in the military operation against the Islamic State group.
However, he added, "there is no doubt that because of the extraordinary bravery of our men and women in uniform, and the precision of our pilots and the strikes that have taken place, that ISIL is in a more vulnerable position and it is more difficult for them to maneuver than it was previously."
© Copyright IBTimes 2023. All rights reserved.