Oceans Will Have More Plastic Than Fish By 2050
There will be more plastic in the world's oceans than fish, in terms of weight, by 2050, according to a new report released by the World Economic Forum. The use of plastic has increased 20 times in the past 50 years, and production is expected to double again in the next 20 years, Newser reported Sunday.
The report, which is based on interviews with more than 180 experts and analyses of more than 200 other reports, paints a bleak picture for the future of plastics. Plastic has become incredibly popular due to its versatile functionality and low cost, but it is severely hurting the environment, the report warns.
Nearly one third of all plastic packaging do not make it into collection systems, meaning it ends up clogging infrastructure or floating in nature. Just 14 percent of plastic packaging is collected for recycling, and the reuse rate is far lower than that of other products such as paper, iron or steel.
"After a short first-use cycle, 95 percent of plastic packaging material value, or $80 to $120 billion annually, is lost to the economy," the report said.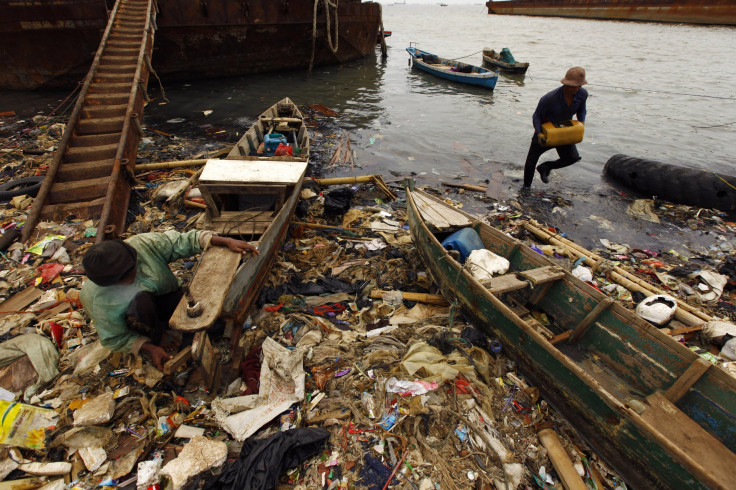 For the plastic that does not get collected, it's not difficult to find out where it goes. More than 70 percent of the plastic the world produces ultimately finds its way into a landfill or finishes its journey in the world's waterways.
In terms of weight, more than eight million tons of plastics go into the world's oceans each year, according to the report. Plastic can last for hundreds of years, so the trash has continued to pile up over time.
Once plastic is caught in the world's water sources, it causes damage worth $13 billion annually for the tourism, shipping and fishing industries. It also threatens food security for people who rely on fishing to eat and can damage marine life around the world.
The report suggests the creation of a "new plastics economy" that would include more recycling, as well as reusable and compostable packaging. "After-use plastics could, with circular economy thinking, be turned into valuable feedstock," Martin R. Stuchtey, who helped create the report, told the Guardian.
© Copyright IBTimes 2023. All rights reserved.