Oculus Rift Backers To Get Free VR Headset As Response to Facebook Buyout Criticism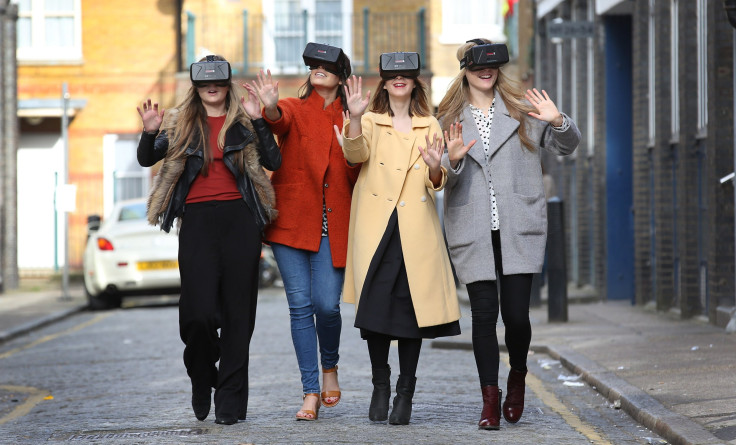 Before virtual reality exploded into the gaming scene, Oculus Rift, one of the leading developers of VR headsets, first made waves as a Kickstarter campaign project. Now, those who have supported the idea back in 2012 will be getting a free gift from the company.
An update in the official Kickstarter page of the project revealed the major milestone of preorders opening for the Oculus Rift. At the same time, it also announced that backers will be getting a free Kickstarter Edition Oculus Rift.
"As one of the early supporters of Oculus, you helped make this revolution happen. And before we open Rift pre-orders to the world, we wanted to share more special update with you," said the developer in a statement.
The catch is that the Kickstarter backers eligible for the free Oculus Rift Kickstarter edition are those who have pledged for a Rift dev kit. The only thing that these individuals need to do is to answer a survey sent by Kickstarter before Feb. 1 as well as provide a shipping address that is included in any of the 20 countries included in Rift's launch target territories. There will be an alternative for those who may are not residents of the 20 countries, though the company has yet to detail this.
As a bonus, the free Kickstarter Edition of the Oculus Rift will also have the same freebies as the preorder offers. This means a bundled "Lucky's Tale" and "EVE: Valkyrie" will come with the package.
Fans are already reacting positively to the announcement. Some showed their appreciation for the company's decision to show some initiative to those who have been supporting them since the early days.
This is a far reaction from when the news broke about Facebook's acquisition of Oculus Rift. One way that the announcement had served the company may be to appease the long-standing criticism of the sale, The Guardian emphasised.
This may be the company's move to let fans know that they had not forgotten the support earlier received. And hopefully perhaps, it can be a way to appease those who feel like they are never part of what first started out as a crowdfunded project.
Oculus Rift is already available for preorders. However, until now, the company has not yet announced a final price point for the virtual reality headset.
© Copyright IBTimes 2023. All rights reserved.
FOLLOW MORE IBT NEWS ON THE BELOW CHANNELS