'Call of Duty: Black Ops 3' Enters 2016 With Top Spot In UK Charts, Dev Gives Updates, Tips For Awakening DLC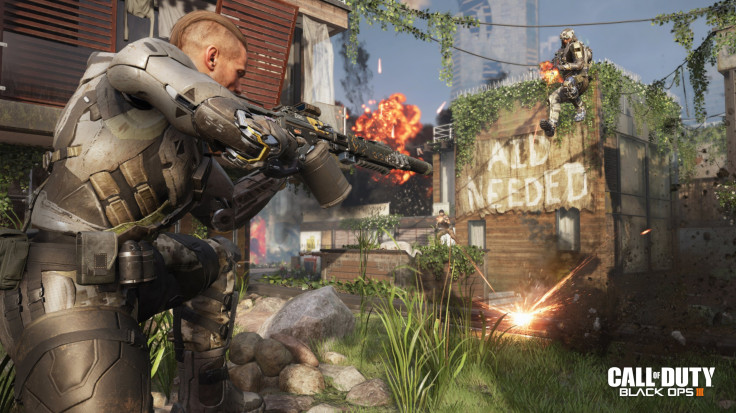 "Call of Duty: Black Ops 3" is welcoming the year at the top as Treyarch's latest dabble into the "Black Ops" leg has dominated the U.K. charts at the top spot for the fifth straight week.
This record comes close to last year's "FIFA 16," which managed to stay in the top spot for six weeks, GameSpot reported. Whether or not "Call of Duty: Black Ops 3" manages this in the coming week remains to be seen, as another hit title, "Star Wars Battlefront," continues to remain close to the number one spot since its release in November 2015.
While the game has been doing very well in terms of the charts, there has been a recent confirmation that may not sit as well with fans. The newest DLC, Awakening, will not be debuting on the older versions of the game. According to Videogamer, Activision has confirmed that the DLC, slated for a time-exclusive Feb. 2 release, will only come to the PS4, Xbox One and PC.
So far, there has been no other announcements of succeeding map platform releases have been mentioned. However, this is not the first time that this has happened, as Nuketown 2065 and the actual campaign also skipped the PS3 and Xbox 360.
To prepare for the arrival of the Awakening DLC, Activision has also released a new guide. In particular, this guide calls out to the zombies mode of "Call of Duty: Black Ops 3."
For the guide in the official Activision blog, the developer touches on the GobbleGums, which are new features that can provide both offensive and defensive tactics for players, depending on what they are used for. These so-called boosts are time-limited in use, with every player starting out the Zombies mode with five default GobbleGums.
Progression also means unlocking new variations as well as crafting for GobbleGum packs. Each customization option allows the player to use GobbleGums to an advantage. They can be used to give bonus melee damage, be invisible to zombies for a specific time, or even have faster recovery periods.
Players can choose to use either the Classic GobbleGums or the Mega GobbleGums. As per the names, Classic GobbleGums are more common, and players will have five of them at the start, each with different attributes per GobbleGum. Mega GobbleGums are more powerful, but also rarer to come by. These are unlockable only with the Vials of Liquid Divinium as obtained in Dr. Monty's Factory.
GobbleGums can be crafted using the Vials of Liquid Divinium. This commodity can be obtained in two ways -- either as playing in the Zombies mode or by purchasing Call of Duty Points, which is the in-game currency. The good thing here is that players who will use Vials of Liquid Divinium will surely get a Mega GobbleGum.
The Awakening DLC will also debut on the PS4 first on Feb. 2. For Xbox One and PC players, they will have to wait 30 days afterwards to get it for "Call of Duty: Black Ops 3."
"Call of Duty: Black Ops 3" GobbleGums (Credit: YouTube/TheSmithPlays)
© Copyright IBTimes 2023. All rights reserved.
FOLLOW MORE IBT NEWS ON THE BELOW CHANNELS