'Odin Sphere: Leifthrasir' Gets June Release Date For The West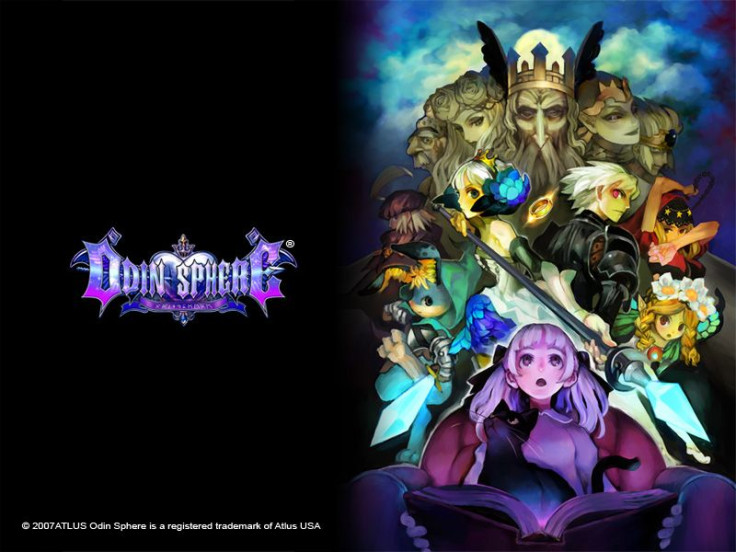 After many months of waiting for Western fans, Atlus has announced that "Odin Sphere: Leifthrasir" will be coming to the West on June 7 for the PS4, PS3 and Vita. The announcement came out at the same time as the game's new website, where various versions of the game can be pre-ordered.
This is a longtime coming for many, as the game was given a vague 2016 release window for the longest time. Prior to the announcement, the action roleplaying game (RPG) had already been released in Japan.
"Odin Sphere: Leifthrasir" is a remake of the underrated PS2 game. While the term "enhanced edition" had been thrown around for the game, "Leifthrasir" has completely redrawn character models, a new combat system and various new modes.
As the title implies, "Odin Sphere" is steeped heavily in Norse mythology. Everything from Valkyries to Vikings appear in the game, with wizards and swordsmen added to great effect.
Those interested in playing the original version will be happy to know that it comes with "Leifthrasir." Considering how this version of the game already received critical acclaim when it came out, there's a good chance it will still hold up when gamers give it a shot.
An article from Polygon stated that fans of Vanillaware would be happy to see a lot of the company's known traits in "Odin Sphere," which arguably started these traits. The game has gorgeous 2D graphics and an action-packed combat system, which bears more similarities with "Golden Axe" than a typical action RPG, which is part of its charm.
Interestingly enough, an 8-bit version of the game is also in the works. This version of the game will be available for most desktops and will likely be more of a sidescrolling beat-em-up than an action RPG.
While it didn't do too well during its PS2 debut, "Odin Sphere" has gained quite the following and it will be interesting to see how well the "Leifthrasir" version of the game does. Fans who want to try the game out before the official release can hunt down a PS2 copy of the game, or play the PS2 classic version available on PS3 through the PSN store.
Odin Sphere Leifthrasir - HD Remake Announcement Trailer (Credit: YouTube/GameSpot)
© Copyright IBTimes 2023. All rights reserved.