Oil Prices Plunge 7% On Contagion Fears Following Greek Referendum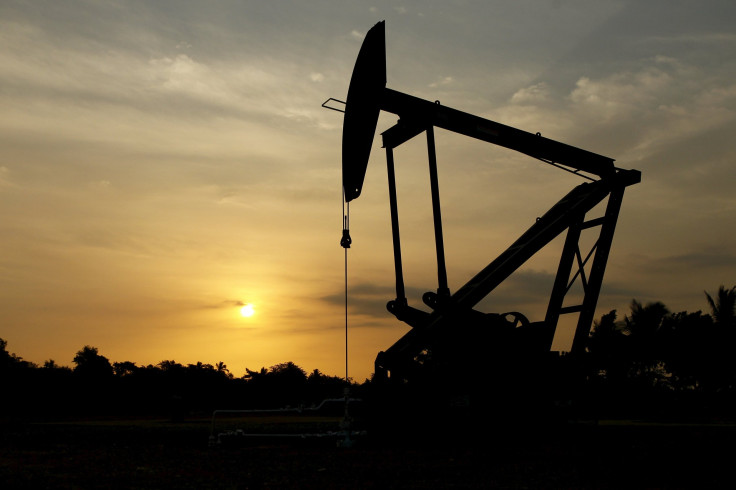 Oil prices tumbled 7 percent Monday to post their worst day since April after Greece rejected international creditors' bailout terms and began sparking contagion fears within the eurozone. Also weighing on oil were renewed fears of oversupply as Iran and global powers inch closer on a nuclear deal ahead of a deadline on Tuesday.
West Texas Intermediate (WTI) crude, the benchmark for U.S. oil prices, dropped 7.7 percent to close at a nearly three month low of $52.53 per 42-gallon barrel for August delivery on the New York Mercantile Exchange. On the London ICE Futures Exchange, Brent crude, the global benchmark for oil prices, fell more than 5 percent to $56.93.
The S&P 500 energy sector was the biggest laggard in U.S. financial markets Monday, trading 1 percent lower amid Greece's ongoing debt drama. The losses were led by a more than 3 percent decline from National Oilwell Varco Inc., Diamond Offshore Drilling Inc. and ONEOK Inc.
Experts are nudging down oil price forecasts for the year due to the combination of four factors: Greece's uncertainty in the eurozone, signs of rising U.S. oil production, positive signals of a nuclear deal between Iran and the West and slowing Chinese demand for imported oil.
"Even though Greece is a particularly small consumer of oil (about 0.3 percent of the world's total last year), it is the risk of contagion and in a worse case, another recession in the eurozone, which has weighed on oil prices," Thomas Pugh, commodities economist at Capital Economics, said in a research note Monday.
The nuclear talks between global powers and Iran were originally supposed to have been concluded by the end of June, but the deadline was extended until July 7 to allow time for negotiators to finalize the deal. The deal would remove Western sanctions against Tehran and investors fear it could affect a global oil market already facing oversupply.
Any deal could eventually allow around 1 million barrels per day of Iranian oil production back onto the market, Pugh said.
The London-based firm has lowered its forecasts this year for Brent to $55 from $60 per barrel and WTI to $50 from $55, respectively. Capital Economics also cut its expectations for Brent to $60 from $65, and WTI to $55 from $62, as the firm expects "increases in U.S. output and extra supplies from Iran to continue to weigh on prices," Pugh said.
© Copyright IBTimes 2023. All rights reserved.