Greek Crisis: After Referendum, Government Shakeup, Greece Prepares For Uncertain Future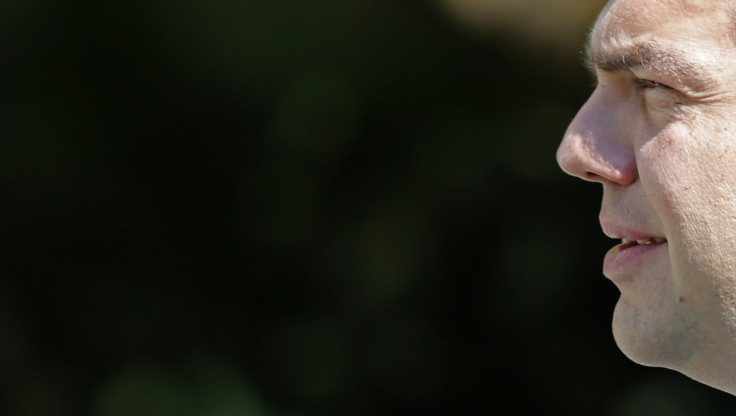 After Greek voters resoundingly backed a surprise anti-austerity referendum and bid adieu to their celebrity finance minister, they watched storm clouds gather over Athens as a week of dwindling currency reserves and of make-it-or-break-it negotiations got underway. Banks across Greece remained closed Monday to battle a run on their euro reserves, an order set to expire at midnight. The capital controls are expected to be extended for at least a few days as ordinary Greeks face a drying-up of spending money and uncertainty about their continued membership in the eurozone.
After essentially defaulting on its loan payments to the International Monetary Fund last week, Greece has entered uncharted territory in talks with eurozone finance ministers over its $320 billion debt burden, much of it held by France and Germany.
"We are monitoring the situation closely and stand ready to assist Greece if requested to do so," IMF chief Christine Lagarde said Monday. Ordinarily, falling behind on IMF debt repayments leaves a country ineligible for further credit from the international lender.
The referendum Sunday, a surprise tactic by Prime Minister Alexis Tsipras, dealt eurozone negotiators a heavy, if symbolic, blow. More than 60 percent of Greeks voted to reject creditors' general bailout terms, which included wage adjustments and tax increases, but no debt relief.
Officials in Germany and elsewhere responded quickly. Dutch Finance Minister Jeroen Dijsselbloem, who has led the eurozone negotiations, called the results "very regrettable for the future of Greece," adding, "Difficult measures and reforms are inevitable."
French Finance Minister Michel Sapin, meanwhile, said in a radio interview the vote "resolves nothing." German Chancellor Angela Merkel was scheduled to meet French President François Hollande in Paris Monday evening after speaking with Tsipras by phone earlier in the day. European Union President Donald Tusk arranged an emergency eurozone meeting over the no-vote for Tuesday.
But a shakeup within Greece's leftist Syriza government created a little more wiggle room for future talks. In a post on his blog early Monday, Greek finance chief Yanis Varoufakis announced an unexpected resignation, citing pressure from Tsipras and a desire to see an agreement reached.
A charismatic Marxist-economist-turned-politician, Varoufakis angered his European counterparts with his brash style, at one point referring to austerity measures as a form of "terrorism." In a typically defiant mood, Varoufakis told Bloomberg last week he would "prefer to cut my arm off" to signing a deal without debt relief -- a reduction in the overall amount owed to creditors.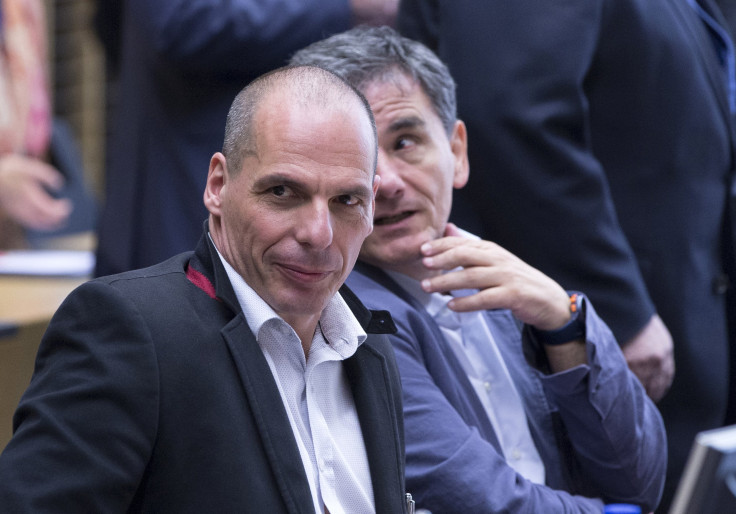 Varoufakis' replacement, economist Euclid Tsakalotos, is expected to bring a more measured tone to negotiations. But in substance, Tsakalotos likely will drive the same hard bargain, demanding debt relief and softer austerity provisions. France is virtually alone among eurozone nations in backing calls for debt restructuring.
Germany, Greece's largest creditor with some $66 billion in direct outstanding loans, remains Syriza's staunchest opponent at the negotiating table. A spokesperson for the German prime minister said Sunday the door "for discussion remains open." But German attitudes remain firm around the prompt repayment of past debts as eurozone rules dictate. German officials said Monday they are awaiting Greece's next round of proposals.
Greece received more than $300 billion in loans from the so-called troika -- European finance ministers, the European Central Bank and the IMF -- amid sovereign debt woes in 2011 and 2012 spurred by the global financial crisis and years of government fiscal mismanagement. The austerity terms demanded by the troika contributed to a deep depression, which has left Greece with the highest jobless rate in the eurozone.
The next pressing deadline for Greece is July 20 when a $3.8 billion payment to the European Central Bank is due.
The ECB estimated Greek banks should be able to hang tough only until Wednesday. If further liquidity provisions fall through, the Greek government may have to begin paying pensions and wages in IOUs or scrip currency, as Argentina did during its debt crisis in 2001. This step could be seen as a precursor to a temporary or long-term abandonment of the euro.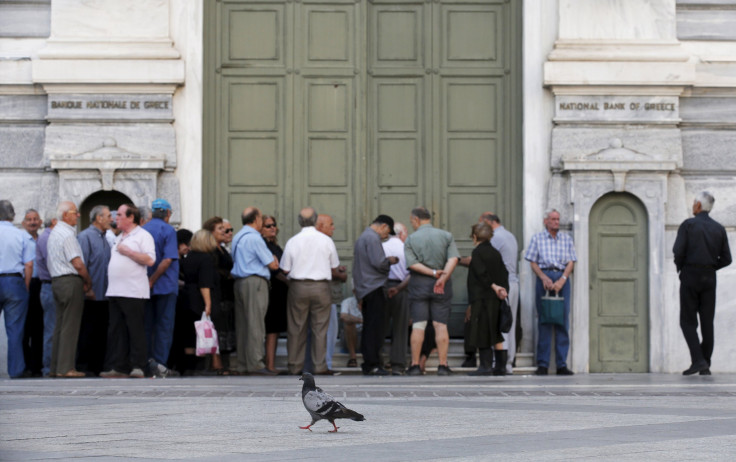 That possibility, dubbed the "grexit," has increasingly loomed over debt talks in the past several months. Though Syriza remains, with most Greeks, publicly supportive of maintaining membership in the currency union, some have posited a grexit as the simplest way out of the Greek impasse.
Among these voices is German Finance Minister Wolfgang Schäuble, who has posited the grexit as a potentially preferable solution. A number of high-ranking European officials took the recent referendum as a de facto vote on the grexit though opinion polls show Greek citizens largely in favor of sticking with euro.
© Copyright IBTimes 2023. All rights reserved.