Oklahoma Becomes Sixth State To Pass Fracking Disclosure Law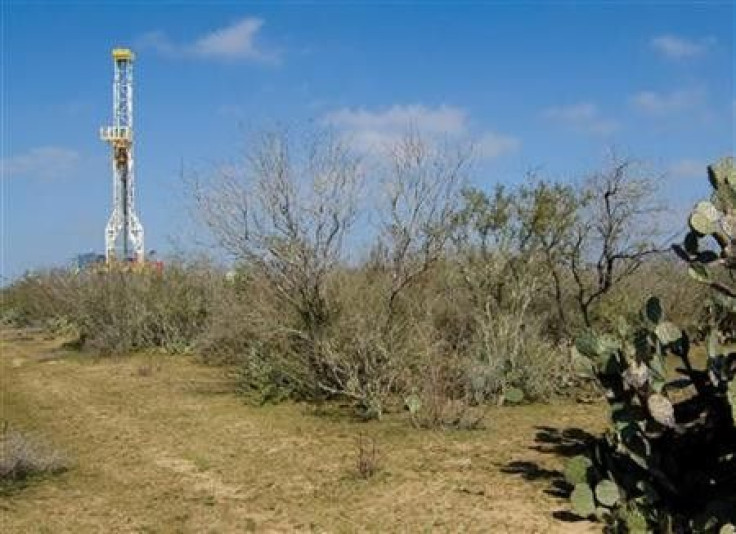 Oklahoma has become the sixth state to impose fracking disclosure rules on the oil and gas industry. As of July 1, oil and natural gas companies must disclose the chemicals used when hydraulically fracturing rock to extract oil and gas .
Spurned by fears that hydraulic fracturing, which calls for the pumping of millions of gallons of water, sand and drilling chemicals into underground rock formations to release trapped oil and natural gas, is harming the environment and local communities, states throughout the country are patching together new rules.
The new Oklahoma law, similar to those passed in other states, will force well operators to list the chemicals used 60 days after a well has been constructed. The rules take effect July 1, but won't affect horizontal hydraulically fractured wells until Jan 1, 2013. The law would then apply to any and all wells drilled in the state after 2014, reported the Oklahoman.
Companies will have the option to report their chemicals to either the state's regulator, the Oklahoma Corporation Commission, or FracFocus.org, a site where companies can voluntarily disclose the chemicals used .
Matt Skinner, a spokesman for the commission, said the rules were adopted by the corporation commission in March, and went before the state's Governor in April.
The state's disclosure law places it in league with other energy-rich states currently experiencing a rash of oil and natural gas production thanks to advances in drilling techniques.
Texas, Wyoming, Arkansas, Colorado and Pennsylvania have previously signed hydraulic disclosure laws.
Ohio may be next. Its Senate has to approve the state House's changes to its own hydraulic fracturing disclosure law, which it passed on May 15.
© Copyright IBTimes 2023. All rights reserved.