Oklahoma Jury Finds Toyota Liable For Sudden Acceleration Fault; Awards $3M In Damages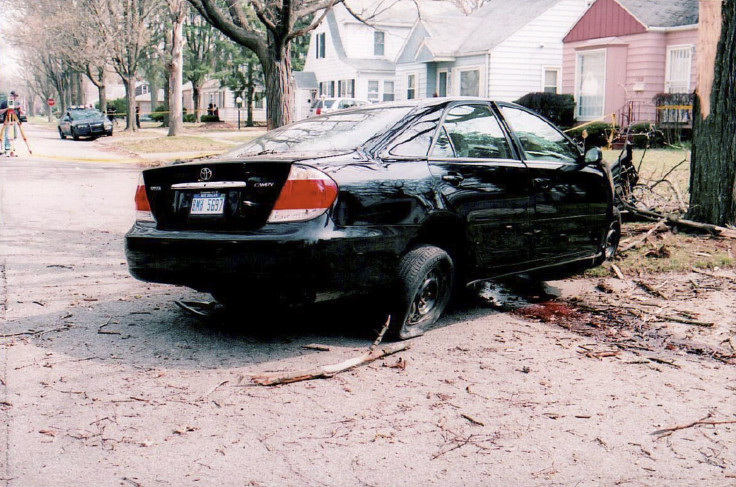 In a landmark decision of sorts, an Oklahoma City jury found that electronic defects in a Toyota Camry led to its sudden acceleration and eventual crash in 2007, and awarded $1.5 million in damages each to the injured driver and the family of the deceased passenger.
The verdict was handed down late on Thursday and marks the first time that a jury was convinced by arguments that malfunctioning electronics caused a Toyota vehicle to speed up without the driver's involvement, the Los Angeles Times reported.
Jean Bookout, 82, was driving the 2005 Camry when it sped through an intersection and crashed into an embankment, injuring her and killing Barbara Schwarz, 70, in September 2007 in Eufaula, Okla., according to reports.
The jury awarded $1.5 million in monetary damages each to Bookout and Schwarz's family. It also decided that the automaker acted with "reckless disregard" for the rights of others, setting the stage for the next phase of the trial -- to determine punitive damages -- scheduled to begin Friday, according to the Associated Press.
A spokesman for Toyota (NYSE:TM) confirmed the verdict but declined to comment during an ongoing case, according to the LATimes, and attorneys for the plaintiffs also declined comment.
In court, lawyers for Bookout and Schwarz's family had argued that the vehicle accelerated unexpectedly because of a defect in the car's electronic throttle-control system, AP reported, adding that Bookout's lawyer, Cole Portis, said that Toyota was aware of the issue but hid it from the public.
"We believe Toyota's conduct from the time the electronic throttle-control system was developed has been shameful," Portis told jurors. "It's a big deal, because if it doesn't work right, people get killed."
Toyota, which has successfully defended itself in court in three prior trials, has denied the allegations, the LATimes reported.
However, the automaker also agreed, in 2012, to a settlement worth more than $1 billion to resolve hundreds of lawsuits following the company's recall of millions of vehicles because of sudden acceleration problems, AP reported, adding that the settlement did not include those suing over wrongful death and injury.
© Copyright IBTimes 2023. All rights reserved.