Once Again Analysts Are Wondering If J.P. Morgan's CEO Dimon's Job Is On The Line As Regulators Keep Circling And Layoffs Are Rumored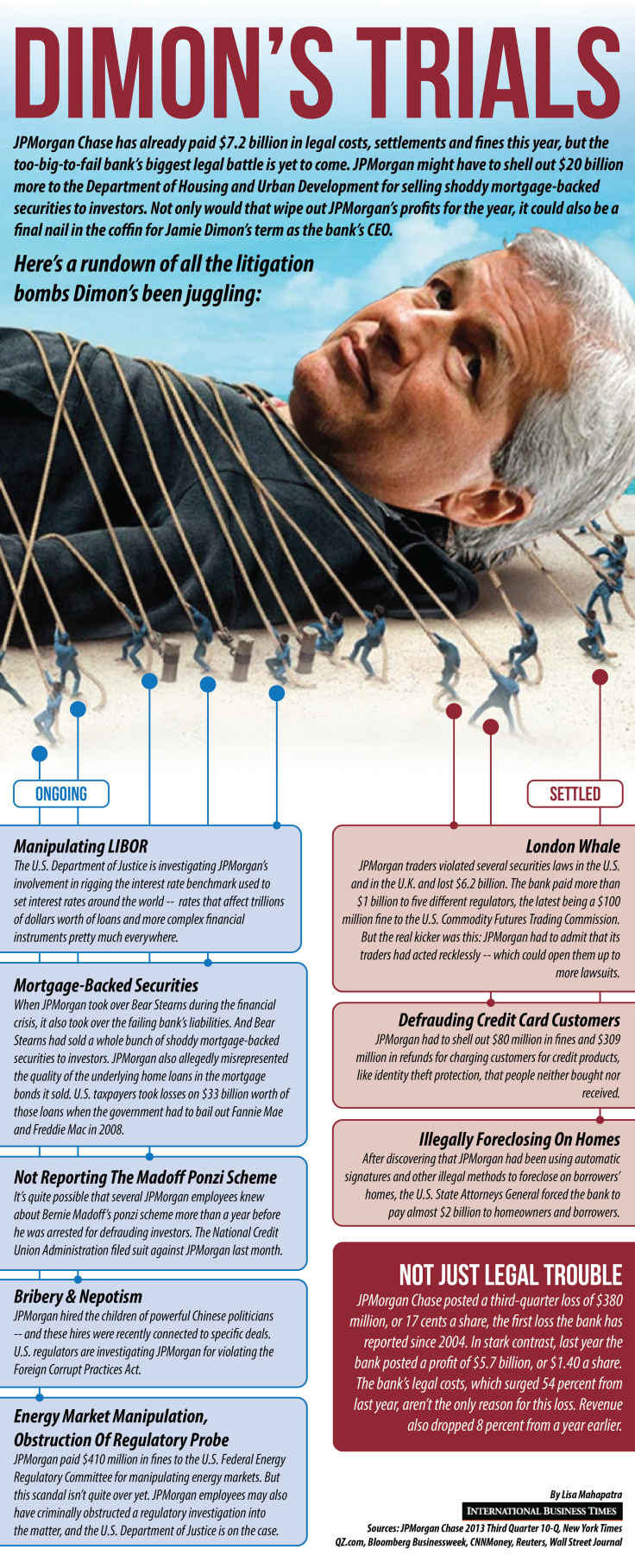 J.P. Morgan Chase & Co. (NYSE:JPM) may lay off up to 10,000 workers this year as U.S. consumers continue to cut their debt while the government reins in its own borrowing and winds down several years of economic stimulus, according to a published report.
Those structural changes and the self-inflicted wounds that have cost the bank billions of dollars of fines over the last few years may also drive the bank's CEO, Jamie Dimon, from office, the New York Post reported on Monday.
The report quoted Nancy Bush, a consultant and strategic adviser at NAB Research, as saying, "It's just beginning to hit them over the head. Consumers have reduced their debt, the government leveraged up to fill in that hole and is now going to start deleveraging. There'll be layoffs at JPMorgan."
Dimon could feel the backlash of any layoffs as he saw his own 2013 pay rise almost 75 percent at the same time it was clear that the bank's prospects were weakening, the Post reported.
"I don't know when Jamie Dimon finally throws in the towel and says, 'I can't take this anymore; this is absolutely absurd,' but I am starting to believe that this point does exist," the report quoted bank analyst Dick Bove, at Rafferty Capital Markets, as saying.
© Copyright IBTimes 2023. All rights reserved.
FOLLOW MORE IBT NEWS ON THE BELOW CHANNELS