'One Piece' 985 Spoilers Reveal Why Kaido Placed Exploding Handcuffs On Yamato
KEY POINTS
More details about Yamato's life at Wano would be reportedly revealed in "One Piece" Chapter 985
On her conversation with Luffy, Yamato shared why kaido placed exploding shackles on her hands
"One Piece" would take another week-long break, which means chapter 986 would be released a week after the release of chapter 985
"One Piece" Chapter 985 would reveal the reason why Kaido placed exploding handcuffs on Yamato. In the arlier set of spoilers for the upcoming chapter, fans learned that Yamato shared some details about her life with Luffy. The forthcoming episode of the popular manga series would show Yamato finally getting her freedom after several years.
"One Piece" Chapter 985: Yamato's Handcuffs
Thanks to Reddit user Kirosh, the fandom now has a fresh set of spoilers for "One Piece" Chapter 985. While it was earlier revealed that Luffy would remove Yamato's handcuffs, fans have no idea why Kaido placed it there. Yamato has been wearing the exploding handcuffs since she was eight years old.
Based on the spoilers, Yamato first wanted to get on Ace's ship. It was for this reason that Kaido placed the exploding shackles on her. The handcuffs would automatically explode when she leaves Wano Country.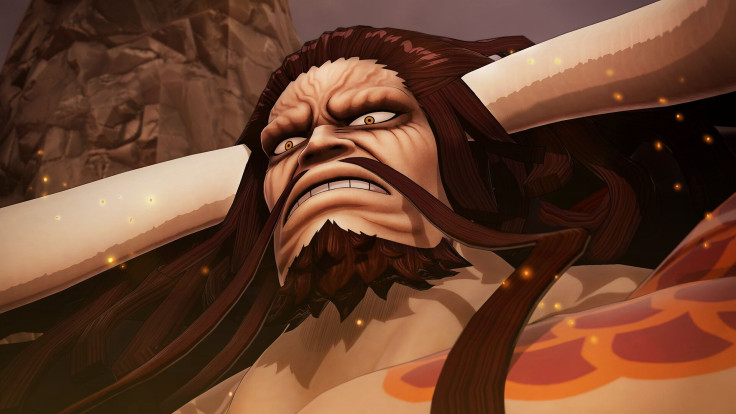 "One Piece" Chapter 985: Yamato's Ultimate Dream
Aside from her exploding shackles, the latest spoilers for "One Piece" Chapter 985 also reveals more details about Yamato. Fans already know that she idolizes Oden, the former Daimyo of Kuri and the son of the former Shogun of Wano. However, it looks like she also wants to imitate the things that Oden did, one of which is getting on a pirate ship.
With Ace already dead, the next choice on Yamato's list is to get on Luffy's ship. The spoilers seemingly confirm that Yamato could be the newest addition to Luffy's growing crew. Luffy asked Yamato if its fine with her if she beats her dad and Yamato told her that she has been fighting Kaido ever since but could not win.
"One Piece" Chapter 985: Other Details
The upcoming chapter is titled "The New Onigashima" and would reportedly show Kaido and Big Mom making a big announcement. It is scheduled to drop on July 19, 2020. Weekly Shonen Jump will take a one-week break right after. In other words, fans would have to wait a little longer for the arrival of "One Piece" Chapter 986.
© Copyright IBTimes 2023. All rights reserved.
FOLLOW MORE IBT NEWS ON THE BELOW CHANNELS