'One Piece 987' Spoilers: Minks Powerful True Form Would Surface
KEY POINTS
"One Piece" Chapter 987 is slated to arrive on August 10
The Upcoming chapter might show the Minks fighting in their true form, according to spoilers
"One Piece" Chapter 987 is titled "Faithful Servant"
The latest set of spoilers hints that Minks might finally reveal their true form in "One Piece" Chapter 987. The popular manga is now approaching its 1000th chapter and things are getting more intense in its recent The Land Of Wano arc. With Momonosuke just minutes away from his execution, the scabbards and Minks would do everything to rescue Oden's son and achieve their master's wish.
"One Piece" Chapter 987: Minks True Form Revealed
"One Piece" fandom is pleased that the latest set of spoilers for Chapter 987 is now available. Thanks to Redon and Reddit user briksohuh, fans now have an idea of what the upcoming "One Piece" episode would be like. It looks like the Minks would go all out in the manga's upcoming episodes if the latest spoilers are to be believed.
The spoilers revealed that Kaido would accept the Red Scabbards' challenge and would boast that he would show them the power of The Strongest Creature. The beast Pirates' captain would transform into a massive dragon and fly on the roof, according to "One Piece" Chapter 987 spoilers. The scabbards would reportedly grab on Kaido's body and they would reach the top of the dome.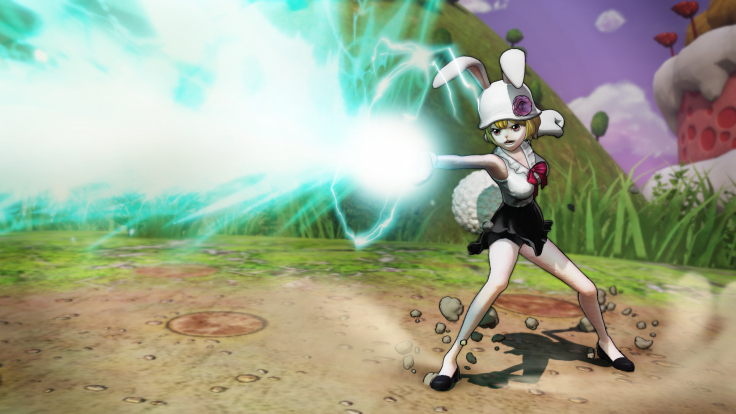 Kaido is still nostalgic and would tell the scabbards that he is reminded of that faithful day, which happened a couple of decades ago. However, Kaido would emphasize that Oden is no longer with them. The spoilers also highlighted that all the Minks are already waiting with the sky very much visible.
Nekomamushi would reportedly respond to Kaido's statement stating, "There's one more thing that's different today. It's full moon!!" "One Piece" fans know too well that Minks are fast, strong and powerful in their normal form. However, the fandom also witnessed how unbelievably strong and incredible these Minks are when they are in their true form, Sulong.
"One Piece" Chapter 987: Other Details
Fans first saw this form in the Whole Cake Island arc through Carrot. It would be exciting to see Nekomamushi and the rest of the Minks revealing their true form in "One Piece" Chapter 987 and in the manga's succeeding chapters. With the full moon's help, the latest set of spoilers is hinting that there is a chance the Straw Hats alliance could win the war.
© Copyright IBTimes 2023. All rights reserved.