OnePlus 3: Flagship Smartphone Could Charge Fully In Just 15 Minutes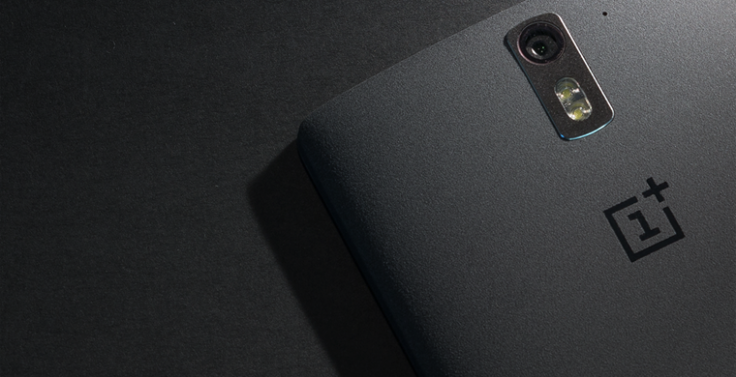 With battery technology plateauing in recent years, smartphone manufacturers are turning to fast-charging technology to help alleviate battery anxiety among users. Now, Chinese startup OnePlus is set to offer the most compelling version of the feature yet with its OnePlus 3 flagship, which could charge fully in just 15 minutes.
According to leaked documents from China's telecoms regulator TENAA seen by GizmoChina, the new smartphone will come with fast-charging technology powered by Oppo, a fellow Chinese smartphone company that shot into the top-five list of smartphone makers globally in the first quarter of 2016, according to research firm IDC.
Back in February, Oppo showcased a new technology at Mobile World Congress called "Super VOOC," demonstrating it charging a 2500mAh battery in under 15 minutes on stage. The system uses a low voltage of 5 volts allowing the technology to stay within standard voltage levels for smartphone charging, ensuring "the utmost safety, stability and device sustainability."
According to the listing with TENAA, the OnePlus 3 will use a similar 5 volt system, which means the new device could be set to feature the Super VOOC system. In Barcelona in February, an Oppo spokesperson told International Business Times that the company was not interested in licensing the technology to other companies. However, considering that OnePlus is actually a subsidiary of Oppo, it would not be a major surprise to see the technology used for the first time in this smartphone.
OnePlus is unique among Chinese smartphone companies as it focuses most of its attention on markets outside of China, especially the U.K. and the U.S. It launched its first phone just three years ago, promising premium design and hardware for a budget price.
The OnePlus 3, which is expected to launch later this month, is expected to follow suit with cutting-edge specs, including Qualcomm's Snapdragon 820 chipset paired with 4GB of RAM and 32GB of storage. A higher-spec version with 6GB of RAM and 64GB of storage is also expected.
The phone is expected to come with a 16-megapixel sensor powering its rear camera and OnePlus CEO Peter Lau posted a sample picture showing the device will be capable of creating excellent depth of field results.
Key to OnePlus' appeal to date has been pricing and pricing to GizmoChina suggests the budget pricing will continue, with the base model costing 1,999 yuan ($310) while the most expensive model will cost 2,499 yuan ($385), which is considerably cheaper than the flagship devices from Samsung, LG, Huawei and HTC launched this year.
© Copyright IBTimes 2023. All rights reserved.