OPEC Members Increasingly Keen To End Oil Glut, Nigeria's Oil Minister Says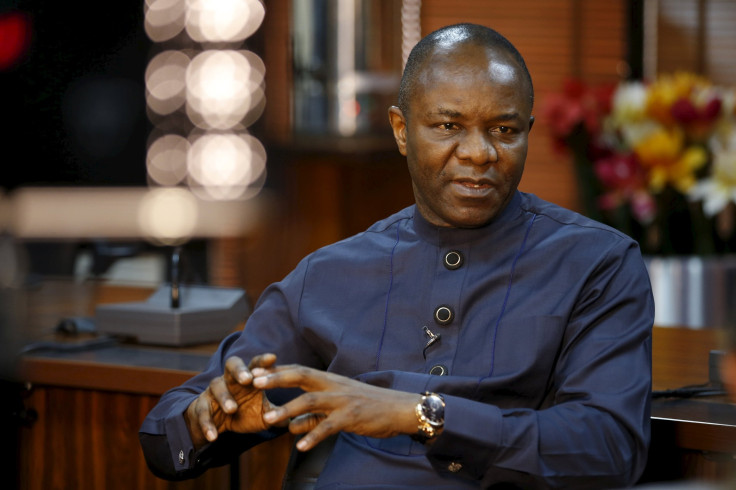 The mood inside the Organization of the Petroleum Exporting Countries is shifting from mistrust to a growing consensus that a decision must be made on how to end the global oil price rout, Nigeria's oil minister told Reuters. Oil prices have slumped by more than 70 percent to near $30 a barrel during the past 18 months as OPEC, led by top producer Saudi Arabia, sought to drive higher-cost producers out of the market by refusing to cut production despite a supply glut.
The price crash has crippled some economies that depend heavily on oil sales for income, such as Nigeria and Venezuela, and even Saudi Arabia is shoring up its resources to withstand the painful revenue drop.
"There's increased conversation going on. I think when we met in December ... they [OPEC members] were hardly talking to one another. Everyone was protecting their own positional logic," Emmanuel Ibe Kachikwu, the Nigerian oil minister, told Reuters in an interview. "Now I think you have cross-logic ... they are looking at what are the deficiencies, what is the optimum."
Struggling oil producers have made repeated calls for an emergency OPEC meeting, but Kachikwu said the timing had not been right. The cartel's next regular meeting is in June.
"We haven't been sure that if we held those [emergency] meetings that we could actually walk away with some consensus," Kachikwu said. "A lot of barrels are tumbling out of the market from non-OPEC members, so the Saudi philosophy is obviously working. But it's not influencing the price higher, which means that whether we like it or not some barrels are coming in from ... members and non-members to cover whatever is dropping out."
The International Energy Agency said Jan. 19 that oil markets could be oversupplied by as much as 1.5 million barrels per day in the first half of 2016 and warned that prices could decline further as Iran's emergence from economic sanctions brings more crude to the market.
OPEC has declined to trim output without help from nonmembers, which so far have refused to participate. Russia, the world's biggest oil producer, has played coy by floating the idea of a cut without saying whether it would participate.
In an attempt to find a compromise, Venezuela's oil minister recently proposed a freeze on new production to place a cap on the growing glut while not requiring countries to surrender market share.
Kachikwu said he would meet his Qatari and Saudi counterparts next week to discuss the situation. "Have we got to the point where we can say there is a definite strategy? In terms of production reduction or freezing, no, I don't think we have got there. But there is a lot of energy [behind the idea]," Kachikwu said. "As you get closer to the statutory [OPEC] meeting dates ... you are going to see a lot more people get active in those conversations and try to find solutions."
© Copyright Thomson Reuters 2023. All rights reserved.