Oracle To Buy Cloud Social Marketing Platform Vitrue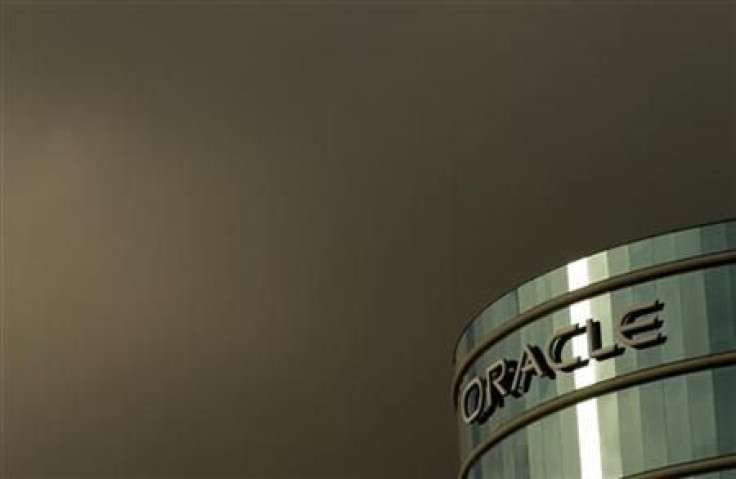 Oracle Corp. (Nasdaq: ORCL), the No. 1 database company, said Wednesday it would acquire private cloud media marketer Vitrue for an undisclosed sum a day after German rival SAP (NYSE: SA), Europe's No. 1 software company, offered to acquire e-commerce specialist Ariba Inc. (Nasdaq: ARBA) for $4.3 billion.
The deal is expected to close in the third quarter. Some analysts suggested the price was as high as $300 milion. Oracle reported cash and investments exceeding $29.7 billion in its latest fiscal quarter.
Shares of Oracle rose 2 cents to $26.39 in Wednesday trading amid broader market losses.
Atlanta-based Vitrue sells a one-stop service for a company's social media accounts and management that enables marketers to access and update accounts for Facebook (Nasdaq: FB), Twitter and Google (Nasdaq: GOOG) services such as YouTube and Google+.
Some of its private investors include Comcast (Nasdaq: CMCSA), the No. 1 cable TV provider; Turner Broadcasting, a unit of TimeWarner (NYSE: TWX) and General Catalyst Partners.
The proliferation of social media and an increased demand by consumers to engage with brands across multiple social channels is driving chief marketing officers to look for an integrated social marketing platform, said Thomas Kurian, Oracle executive VP. Joining Oracle should offer a complete social experience solution to our customers.
Oracle's CEO Larry Ellison, who called cloud computing gibberish three years ago, is now trying to embrace the cloud.
The Redwood Shores, Calif.-based company announced the acquisition of cloud-based customer service company RightNow Technologies Inc. for $1.43 billion in October and the acquisition of human-resources software maker Taleo Corp. (Nasdaq: TLEO), for $1.9 billion, in February.
Oracle, SAP, along with other large software companies such as International Business Machines Corp. (NYSE: IBM) and Adobe Systems Inc. (Nasdaq: ADBE), have been in a race to snap up cloud-based software companies to create a one-stop technology shop for customers.
SAP said it wanted to acquire Ariba, of Sunnyvale, Calif., to bolster its e-commerce offerings. Ariba has become the second-largest cloud vendor by revenue, and had recorded 2011 revenue of $444 million. For the September 2012 fiscal year, analysts had expected Ariba to post revenue of $532.8 million, up 20 percent.
SAP and Oracle have engaged in protracted wars for some companies in e-commerce. In 2005, Oracle prevailed in a two-month battle for Retek, a retail software specialist. Oracle paid $630 million for the Minnesota company.
© Copyright IBTimes 2023. All rights reserved.