Orbital ATK Returns To The Skies With Upcoming International Space Station Cargo Mission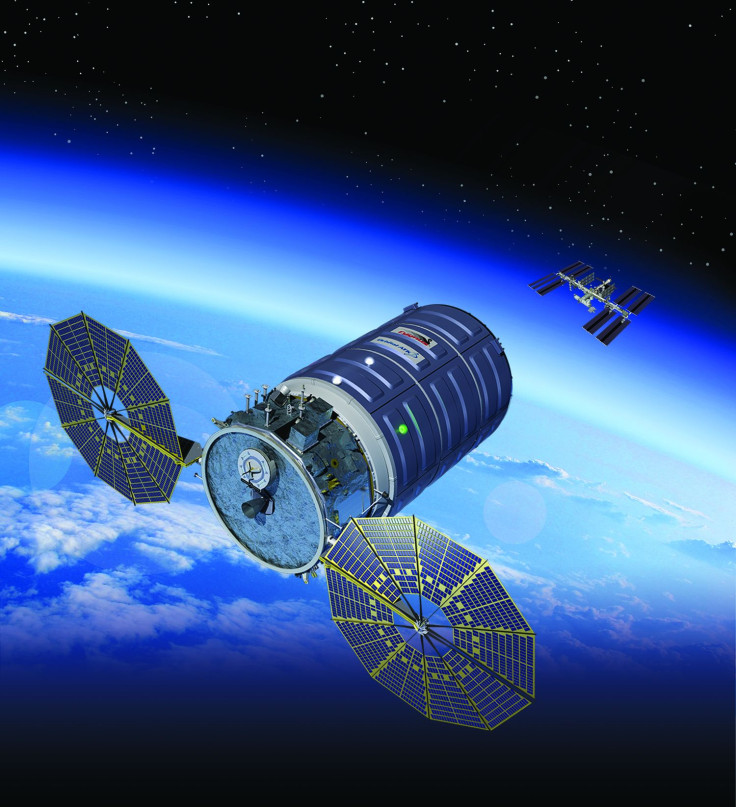 Everyone loves a good comeback story, and Orbital ATK's return to space is no exception. In its first cargo mission to the International Space Station following a launch failure in October 2015, Orbital ATK is back with an ambitious launch plan. There's the enhanced Cygnus spacecraft launching atop United Launch Alliance's Atlas V rocket, a modified Antares rocket returning to service in 2016 along with three scheduled launches set for next year.
Starting fresh for the OA-4 commercial resupply mission to the International Space Station was mostly the plan for Orbital, Frank DeMauro, vice president of Orbital ATK's Human Space Systems, said to International Business Times. "When we started this process after Orb-3 the questions were, 'How do we get flying as soon as we can?,' 'Who do we turn to for a launch vehicle temporarily?' and 'How do we take advantage of those capabilities?," DeMauro said.
The maiden voyage of the enhanced Cygnus spacecraft was always scheduled for OA-4. The new spacecraft can carry more cargo, around 30 percent, than the previous version of Cygnus. In order to return to space, Orbital switched to the Atlas V rocket while Antares gets reconfigured.
"We didn't want to make changes to the spacecraft as a result of Orb-3. Rather, we wanted to take advantage of the flexibility already designed within Cygnus," DeMauro said. Careful packing along with the powerful Atlas V allowed Cygnus to carry 3,500 kilograms (7,716 pounds) of cargo instead of the previously planned 2,700 kilogram (5,952 pounds) delivery.
Privately-held Orbital ATK is one of several commercial partners that are vital to NASA. Missions to the International Space Station will be conducted by Orbital ATK, SpaceX and Boeing -- the latter two companies tasked with developing new spacecraft to ferry astronauts to the science lab in the sky. This strategy lets NASA worry about large tasks like bringing an asteroid into a lunar orbit or landing humans on Mars while commercial companies can use their ingenuity to develop cost-effective strategies.
These "commercial solutions," as DeMauro puts it, made it possible for Cygnus to fit multiple launch vehicles. NASA gave Orbital ATK its requirements -- get cargo to the space station safely -- but the space agency let the company solve that problem in its own way.
NASA works with companies through the certification process to ensure the spacecraft has the necessary redundancies and safety features. "Commercial providers are fully committed to successfully delivering cargo to the ISS and NASA is fully committed to supporting us and helping us, but letting us do it in the way we know how in a commercial way," DeMauro said.
DeMauro notes the importance of reliability and safety when it comes to the commercial space industry. Accountability is important, especially with the increased launch schedules and responsibility. "We want to deliver for our customers. When we embarked on our recovery plan after Orb-3, the two basic tenets, internally, were deliver the cargo to NASA that they require of us and do it in the timeframe they require of us," DeMauro said.
OA-4 launches from the Space Launch Complex 41 at Cape Canaveral Air Force Station, Florida, Dec. 3. The resupply mission is the first of four scheduled launches for Orbital. Cygnus will launch atop the Atlas V in March followed by the return of Antares in May or June 2016 and another resupply mission in October. "We're really excited to get back flying on Antares. That May mission can't come soon enough," DeMauro said. "We see the product we've developed having a solid place in the future of cargo delivery for NASA."
© Copyright IBTimes 2023. All rights reserved.