'The Originals' Season 2: Is Kol Returning? Nathaniel Buzolic May Reprise Role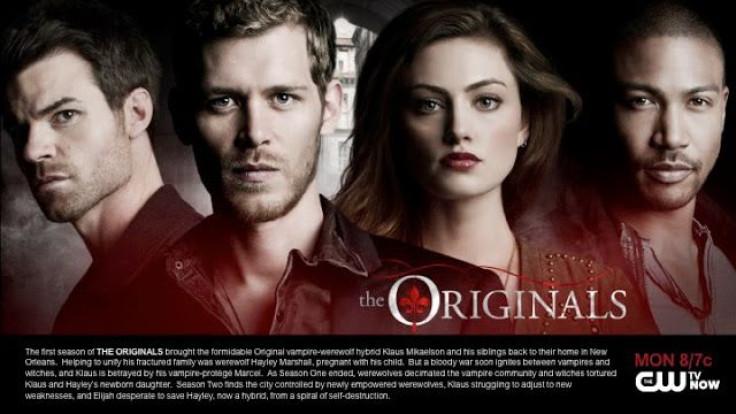 He's baaack! According to reports, Nathaniel Buzolic may be reprising his role as Kol Mikaelson in Season 2 of the hit CW series "The Originals." Excited? We are, too! The surprising announcement was made through a press release from the 2014 Bloody Night Con convention, which took place May 17 and 18 in Barcelona.
"The schedule of the event will be available on Friday May 16th during the registration. Nathaniel Buzolic will just come on Saturday due work commitments with 'The Originals' and Michael and Zach just Sunday," the informative note read.
Currently our favorite vampire is traveling around Europe where he recently posted a swoon-worthy photo of Rome's sunset.
"A message with the Sunset – Another day together & one less day apart #Rome <3 LL Live Life," the CW stud wrote.
Yes, that's right, Nathaniel, one less day before you're back on the small screen where you belong with the rest of the Mikaelson clan. That last time we saw Kol's character, he was looking pretty hot. No, seriously … he was running throughout Elena and Jeremy's house on fire. See, what happened is Kol was in the process of getting revenge on the Gilberts for plotting his death but before he had his chance to rip Jeremy's arms off, in an attempt to avoid falling victim to the Hunter's Curse, he was stabbed by Elena and lit on fire by Jeremy. Brutal stuff, guys.
Klaus watched his brother helpless from the Gilberts doorway (you know, because he wasn't invited in) as his younger brother burned to death -- or did he? It looks like Kol will be resurrected in Season 2 or at least that's what we hope. During the final scene of the Season 1 finale, we watched Julie Plec bring two unknown characters back to life. The mystery duo stood in the graveyard and commented on how death isn't fun. Then the male character called the female one "mother." Could the two anonymous characters be Esther and Kol?
Fans have theorized that it's actually Esther and Finn, which means maybe Kol isn't returning at all. Perhaps the only reason he's on set is to film a flashback scene. But blast from the past or not, we're pretty excited to get our Kol-fill come Season 2!
What do you think Plec has up her sleeve? Sound off in the comments section below if you think "The Originals" mastermind will be resurrecting Bucolic's character or not from the dead.
© Copyright IBTimes 2023. All rights reserved.