'The Originals' Season 2 Scoop: Is Claire Holt Returning? Auntie Rebekah Tweets Suspicious Photo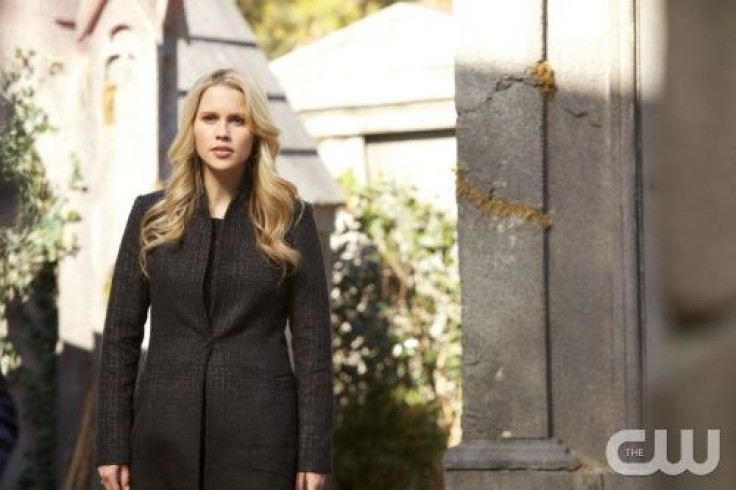 Well, wasn't that just a fun surprise? In a finale full of blood and death it was nice that the creator of the hit CW drama, Julie Plec, gave "The Originals" fans something warm and fuzzy to hold on to before the dark episode 22 ended.
In "From a Cradle to a Grave," Claire Holt shocked fans when she reprised her role as Rebekah – or should we say Auntie Bex – for the Season 1 finale.
"I couldn't possibly stay away for too long," Holt wrote to her Twitter followers. "Hope everyone enjoyed the finale! #theoriginals."
[Read our recap of the Season 1 finale here!]
Along with the tweet, Holt posted a photo of her parking spot on set that read "Parking Only For: Auntie Bex." How sweet! But is this a sign – literally – that Holt is back for good? In March, the blond-haired beauty announced at PaleyFest that she was leaving the series … temporarily.
"As far as I'm concerned, this is a temporary hiatus," Holt revealed to TV Line about her absence from the series. We can hear the sigh of relief from fans now! "I'm taking a little vacation in the sun, but I'm going to return to my New Orleans family."
The actress assured her fans that the "Originals" producers didn't "run out of ideas," nor was she "pushed out" for the show, she just wanted free time to spend with her loved ones. "I am so not ready to let go of the Mikaelsons," she concluded. "I hope that there's many more stories to tell."
And there certainly will be - now that Rebekah's niece is in the picture! During the season finale, we saw Klaus hand his daughter over to his sister to keep her safe while they fake the child's death. That's when Klaus revealed his daughter's name. "Hope. Her name is Hope," he told his sister.
Because Rebekah currently has Hope in her possession that means she has to appear in Season 2, right? Do you think Rebekah is back for good? Chime in with you predictions in the comments section below and don't forget to check out our article on the new character cast for the sophomore series. (Hint: she's a villain!)
© Copyright IBTimes 2023. All rights reserved.