'The Originals' Season 4 Spoilers: Cast Shares First Behind The Scenes Photos On Instagram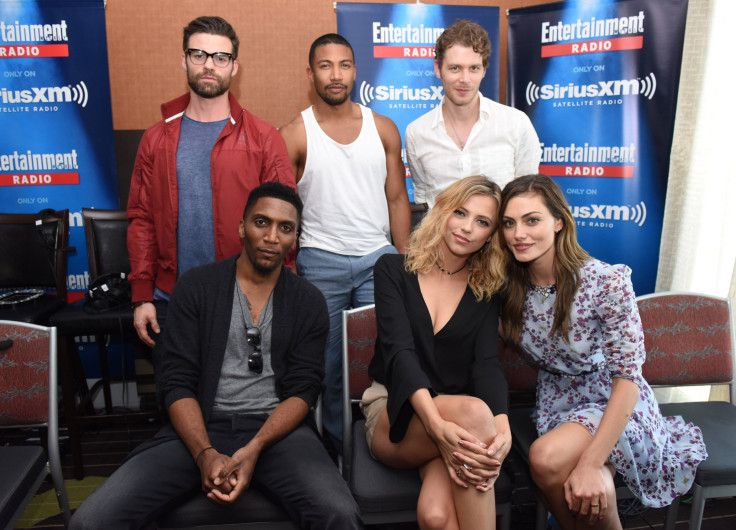 While The CW's "Vampire Diaries" is currently on air, "The Originals" fans are disappointed knowing that their favorite werewolf centric show will return in 2017. The supernatural series is currently shooting Season 4 so spoilers are few are far between right now. However, the cast has been gracious enough to share a couple of behind the scenes photos and some hilarious videos.
Charles Michael Davis, who plays Marcel on "The Originals," shared a photo of him, Phoebe Tonkin, Joseph Morgan, Daniel Gillies and Riley Voelkel posing in front of the camera on his Instagram account.
Another photo shows Davis posing with Morgan, who plays Klaus. The "Originals" actor also shared a funny photo of Yusuf Gatewood, who plays Vincent, posing with Gillies while Davis appears to be screaming and Morgan looks on.
However, the most hilarious set of videos were posted by Morgan. Summer Fontana has been cast as Klaus' daughter Hope. The CW series will jump five years into the future. Which means Hope will be an eight-year-old girl.
Fontana and Morgan shared a video in which he teaches her how to make the perfect vampire face.
In another interview, the adorable actress poses as a reporter and interviews the dashing 35-year-old English actor.
In another entertaining video, "The Originals" actor asks her who her favorite role model is in the cast of Season 4.
In the Season 3 finale, Klaus was stabbed by Marcel with Papa Tunde's knife while Freya was poisoned. He also bit Elijah (Gillies) and Kol (Nathaniel Buzolic) and emerged as the new leader of New Orleans.
Freya, desperate to save her family, transported all of them in a dream world while Hayley (Tonkin) and Hope set out to find a cure for the werewolf bite.
Apart from Fontana, "Teen Wolf" actor Keahu Kahuanui has joined the cast of Season 4 as Josh's new boyfriend. "Containment" actress Christina Moses joins the series as a bisexual werewolf and "Sleepy Hollow" actor Neil Jackson has been tapped in a potential villainous role.
"The Originals" returns in 2017.
© Copyright IBTimes 2023. All rights reserved.