OS X Mavericks Release Date Nears: Developers Asked For App Submissions Ahead Of Oct. 22 Event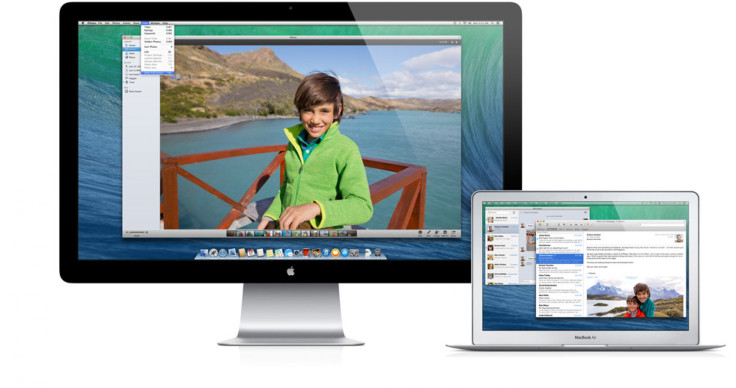 In an email notice issued on Tuesday, Apple (NASDAQ:AAPL) asked its registered Mac developers to submit their apps optimized for the new OS X 10.9 Mavericks, the upcoming version of the company's Mac operating system.
According to the notice, Apple has asked its developers to prepare for the imminent rollout of the OS X 10.9 Mavericks by testing their apps with the latest Golden Master build, before submitting them to the Mac App Store for review.
Here is the notice on Apple's Dev Center:
"Make sure your app takes advantage of the great new features in OS X Mavericks when the world's most advanced desktop operating system becomes available to millions of customers later this fall. Download OS X Mavericks GM seed and Xcode 5.0.1 GM seed, now available on the Mac Dev Center. Build your apps with these latest seeds, then test and submit them to the Mac App Store."
The official notice comes almost two weeks after Apple seeded the Golden Master build of Mavericks to developers. Alongside the OS X Mavericks GM version, Apple also released the Golden Master of Xcode 5.0.1, a pre-release version of the complete Xcode developer toolset for Mac, iPhone, iPod touch and iPad. The Xcode 5.0.1 is expected to be released together with Mavericks.
As of Oct. 15, Apple had reviewed 97 percent of new apps and 98 percent of updated apps in the last five business days, iDownloadBlog reported, citing company-provided stats. Earlier this month, Apple reportedly began training its AppleCare support staff on OS X Mavericks with the company publicly stating that the new operating system would arrive later this fall.
Although Apple has not revealed the exact launch date for Mavericks in its note to developers, the company is expected to announce the OS at a special event on Oct. 22, while its release may coincide with the release of the new Haswell-based MacBook Pros. According to current rumors, Apple may release the updated MacBook Pros on Oct. 24 or Oct. 25.
The OS X 10.9 Mavericks is claimed to have more than 200 new features, including Finder tags and tabs, multiple-displays tagging and a new version of Safari, to name a few.
© Copyright IBTimes 2023. All rights reserved.