'Overlord' Season 4, Episode 5 Live Stream Details: How To Watch Online, Spoilers
KEY POINTS
Ains wants to explore the Dwarven Kingdom
"Overlord" Season 4, Episode 5 is airing Tuesday
The episode will stream on Crunchyroll
Ains becomes interested in the Dwarven Kingdom when he finds out that there is a craftsman who makes rune weapons in "Overlord" Season 4, Episode 5. The new episode is titled "In Pursuit of the Land of Dwarves."
The official website has released the spoiler stills and synopsis of Episode 5. The exchanges between humans and dwarves have been scarce and it is not clear what kind of a country it is.
Ains tells Zenberu Gugu that he knows about the mysterious place and heads for the Dwarven Kingdom.
In "Overlord" Season 4, Episode 5, the party arrives at Azerlisia Mountains where the frost dragon lives. Through the mountains, Ains and his allies can see Feo Jera, the capital city of the Dwarven Kingdom.
However, for some reason, the city has become an uninhabited ruin.
The previous episode showcased that Ains easily defeated the strongest warrior of the Baharuth Empire. Emperor Jircniv was shocked but he had no choice but accept defeat.
Meanwhile, Ains told Jircniv that he wasn't sure if he would win the battle and added that luck was on his side.
Ains announced that he would take his leave and it was then that Jircniv said that he wished Baharuth Empire becomes a vassal state of the Sorcerer Kingdom Ains Ooal Gown. The Sorcerer King was confused and Jircniv's subordinates, too asked him if he was thinking this through.
Before leaving the colosseum, Ains told Jircniv to express his desire of making the Baharuth Empire a vassal state in writing.
"While Albedo and the others make their moves toward world domination, Ains has his own little plan. He wants to cultivate true adventurers to explore the unknown, like the players in Yggdrasil. His recruitment efforts bring him to the Baharuth Empire...," reads the official synopsis of Episode 4, as per Crunchyroll.
The opening theme song for Season 4 is titled "HOLLOW HUNGER" and is performed by duo OxT (Tom-H@ck and Masayoshi Oishi). The ending theme is called "No Man's Dawn" by Mayu Maeshima.
"Overlord" Season 4, Episode 5 is scheduled to air Tuesday. Fans can watch the episode online on Crunchyroll. The installment will live stream in Japanese with English subtitles.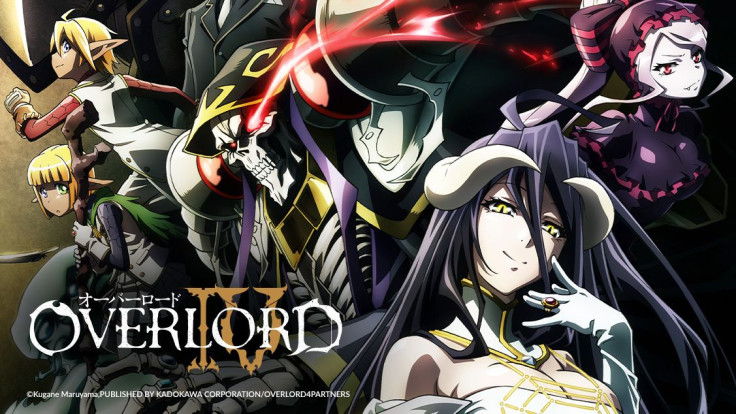 © Copyright IBTimes 2023. All rights reserved.
FOLLOW MORE IBT NEWS ON THE BELOW CHANNELS