Pacific Islander's Bid To Seek Asylum As 'Climate Change Refugee' Rejected; New Zealand Judge Dismisses Plea As "Novel" But "Unconvincing"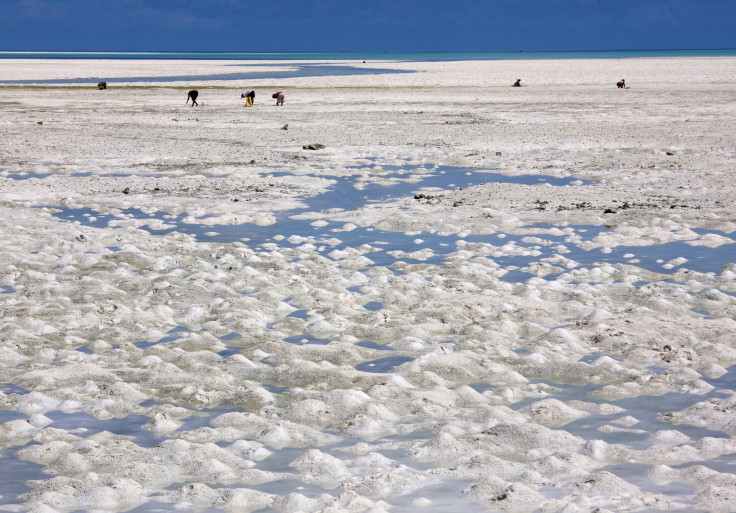 A Pacific Islander who approached a New Zealand court seeking to declare him and his family as "climate change refugees," lost his bid after the court on Tuesday dismissed his plea as "novel" but "unconvincing."
Ioane Teitiota, 37, from the Republic of Kiribati, a remote island nation in the central Pacific Ocean, had sought asylum in New Zealand claiming that rising ocean levels have endangered his low-lying homeland, and that there was no place for him and his family to move back to in his country. His petition to the High Court in Auckland, dubbed as the first-ever attempt in the world to seek asylum from the effects of climate change, had generated considerable global interest as the case's ruling would set a precedent for future asylum requests.
Teitiota's lawyers had argued that he and his family should be allowed to continue living in New Zealand, although his visa had expired, as going back to his village in Kiribati would endanger their lives.
At the hearing, High Court Judge John Priestley acknowledged the deteriorating conditions in Kiribati, which suffers from flooding and water contamination issues mainly due to climate change, but observed that Teitiota's condition is not different from millions of other people residing in low-lying regions around the world, and that his situation did not qualify for refugee status under international law, Agence France-Presse, or AFP, reported.
"The economic environment of Kiribati might certainly not be as attractive to the applicant and his fellow nationals as the economic environment and prospects of Australia and New Zealand," the judge said. "But... his position does not appear to be different from that of any other Kiribati national."
According to the 1951 UN Refugee Convention, to qualify for refugee status, an individual must face a legitimate fear of persecution if he returns to his homeland, and, Teitiota did not meet these criteria, the judge ruled. And, though Teitiota's lawyers, according to the AFP report, argued that he was persecuted passively by the environment and the Kiribati government was powerless to control climate change, the judge rejected this argument.
"Novel and optimistic though these submissions are, they are unconvincing and must fail," Priestley wrote, according to the report.
Teitiota and his wife moved to New Zealand, from one of Kiribati's low-lying atolls, in search of a job and a better place to live, six years ago. His three children were born in New Zealand, but they also will be deported as New Zealand law does not recognize children born to illegal migrants as citizens.
Kiribati is a string of 33 coral atolls on the Equator in the central part of the vast Pacific Ocean. The island is spread over 300 square miles, and has a population of about 100,000 people. The nation's capital, Tarawa, which is only half-kilometer wide, lies half way between Hawaii and Australia.
The maximum height of Kiribati above sea level is only 3 meters and the island nation is in danger of losing its low-lying lands as rising sea levels in recent decades have swamped some of the atolls. And, the island nation has been identified by scientists as one of the world's nations most susceptible to the impact of climate change and the resultant rise in sea levels.
According to the CIA World Factbook, the "low level of some of the islands make them sensitive to changes in sea level."
© Copyright IBTimes 2023. All rights reserved.