Paige Naked Picture Fappening Update: Diamond Dallas Page Responds To Sex Tape Leak
Semi-retired professional wrestler Diamond Dallas Page was not happy when he heard about WWE "Total Divas" star Paige being involved in the Fappening 2.0, a massive celebrity nude photo scandal. Not only were explicit picutres of Paige leaked to the blog Celeb Jihad, sex tapes with an ex-boyfriend were posted, too.
"I just heard. I love her, man. I got nothing to say but positive things about her," Page, whose real name is Page Joseph Falkinburg, told TMZ in an exclusive interview Tuesday. "She's a sweetheart."
READ: Nude Photos Allegedly Of Lauren Cohan Leak In Fappening
Page, 60, wanted revenge against the hacker, whose identity was unknown. "I'd like to b---- slap him in front of everybody," he said. "I just want it to go away because she's a good lady."
But he doesn't think the nude photo scandal will tarnish the 24-year-old's career. "Women's wrestling right now is unbelievable," he said. "I think women's wrestling right now is super solid."
"She's unbelievable." Page added: "I mean, not just as an entertainer, but as an athlete. There's nothing she can't do."
Paige, whose birth name Saraya-Jade Bevis, is currently on leave from the WWE. She took a hiatus to heal a hip injury. "I was I was bummed out when she hurt [herself] like that," Page said. "Hopefully she'll be back and it is what it is." She hasn't wrestled since the end of June.
READ: WWE Diva Paige Responds To Nude Photos
The English beauty posted a response to Twitter after her intimate moments were leaked to the internet Friday by Celeb Jihad, saying, "Personal and private photos of mine were stolen and unfortunately they were shared publicly without my consent." By Tuesday, the post was liked more than 19,000 times and shared more than 1,200 times by her 1.82 million Twitter followers.
One person who didn't speak out was Paige's fiancé, Albert Del Rio, 39. But he was reportedly upset that the photos and videos leaked. "Alberto [Del Rio] is definitely the jealous type and this is not sitting well with him at all. He is currently dealing with a range of emotions of wanting to protect Paige in this invasion of her privacy and he is also extremely upset that the video is with another man. It is really not a good situation right now, he is very livid," a source told Hollywood Life Friday.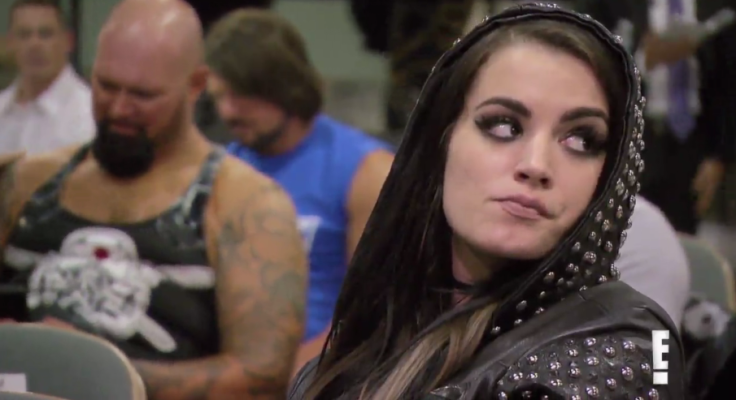 Follow me on Twitter @mariamzzarella
© Copyright IBTimes 2023. All rights reserved.