Palmer Luckey Gives $2,000 Pledge To Bring Oculus Rift Games To HTC Vive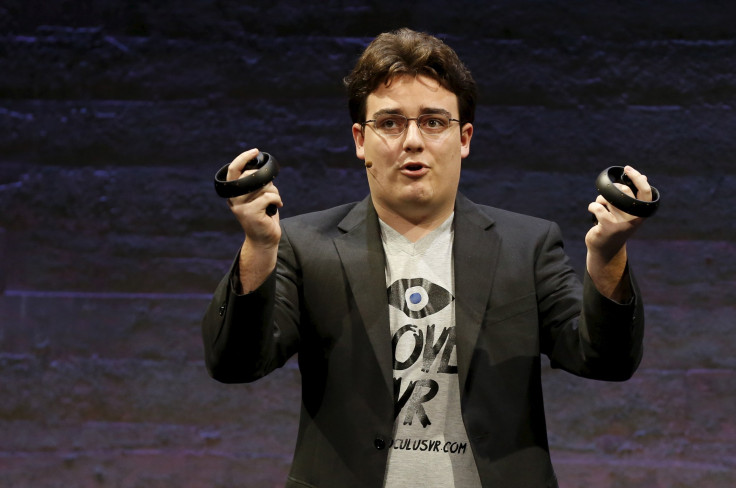 The crowdfunding project Revive wants to bring virtual reality games exclusively built for the Oculus Rift headset onto the HTC Vive. And now, the project has gotten an unlikely, but well-funded supporter: Oculus VR founder and former employee Palmer Luckey.
Revive publicized the $2,000 monthly pledge in a note on its Patreon page and creator Jules Blok personally thanked Luckey for "his pledge and everything he has done for the VR community as a whole." Luckey confirmed to Waypoint that he had personally made the funding pledge.
Read: Oculus Co-Founder Palmer Luckey Leaves Facebook
For VR gamers, Revive has some clear appeal as a project. The Oculus Rift has seen a handful of notable games like the Crytek-developed climbing simulator The Climb, but some have remained exclusive to the Rift and haven't yet made it to other VR platforms. Exclusivity and limited exclusives are nothing new to console gamers, though, as companies like Nintendo, Sony and Microsoft have long made their name on titles that are only available on their hardware.
Luckey's involvement with Revive is also notable for secondary reasons. Parent company Oculus VR was bought by Facebook in 2014 to help kickstart its VR investments at $2 billion, giving Luckey an estimated net worth of around $730 million. But after a controversy last fall involving his funding of a pro-Donald Trump internet group, Luckey temporarily backed away from social media and public appearances before eventually leaving Facebook and Oculus last March.
In a statement on Facebook last September, Luckey said he was "deeply sorry" that the initial revelations were negatively affecting Oculus and its partners, but blasted the coverage for misrepresenting his political views. Following his departure in March, Facebook issued a similar statement thanking Luckey for his work with VR and Oculus, but declined to say if he left voluntarily. Luckey also testified in an intellectual property case between Oculus, Facebook and game developer company ZeniMax Media earlier this year.
Revive and Oculus have occasionally butted heads in the past over the project's scope. Last summer, Revive had successfully figured out a way to port games to the Vive, but the tool could also potentially be used for piracy. Oculus briefly added a hardware check for its anti-piracy checks in response, but backed away from the update after a community backlash, The Verge reported.
Read: Virtual Reality Headset Sales On The Rise
For Luckey's part, his past public statements have hinted about his position on cross-platform play. In a post on Reddit last year, Luckey suggested that Oculus was supportive of the possibility, but couldn't find similarly willing partners.
"We can only extend our SDK to work with other headsets if the manufacturer allows us to do so," Luckey said. "It does not take very much imagination to come up with reasons why they might not be able or interested."
© Copyright IBTimes 2023. All rights reserved.