Pamela Anderson Allegedly Destroyed A Family, Husband Dan Hayhurst's Ex 'Blindsided': Report
KEY POINTS
Pamela Anderson's new husband Dan Hayhurst was in a relationship and had a family when they started their affair
Hayhurst's ex, Carey, was blindsided because based on his text messages, he wasn't into Anderson
Carey's daughter predicted that Anderson and Hayhurst's marriage won't last when the pandemic is over
Pamela Anderson allegedly destroyed a family because of her relationship with new husband Dan Hayhurst.
In an exclusive interview with Daily Mail, the "Baywatch" star announced her marriage to her bodyguard, Hayhurst. Anderson confirmed that they tied the knot in an intimate Christmas Eve ceremony. However, her husband's ex spoke up and said the actress destroyed her family by stealing Hayhurst from her.
"This is not the lockdown love story which is being portrayed, it's all a facade," Hayhurst's ex, Carey, 42, told The Sun. "I decided to speak out because I want people to know that my almost five-year relationship, with three children involved, ended because of the affair Pam and Dan started while he was still with me."
Carey and Hayhurst, a single dad, had been together since around five years ago. She moved in with him in Vancouver to help him raise his two young children. Looking back, Carey said they did almost everything together as a family.
"We did everything together, like family vacations, family fishing trips, we worked on family projects together. It was always us," she said.
She also shared how Hayhurst would complain to her about Anderson and even called the latter "crazy." Carey shared a text Hayhurst sent to her that read, "The dragon has been released! Talking about Pam."
In 2020, Anderson married film producer Jon Peters. It only lasted for two weeks and Anderson later said it was not a real wedding. When Carey learned about it, she texted Hayhurst and the latter laughed about the whole thing saying Peters was older than her dad and Anderson's "money issues are over."
"I thought that was pretty ruthless of him. He really didn't seem to get on with her at all," Carey said about Hayhurst's feelings for Anderson.
So, when she learned about their relationship, she was surprised. However, it was not an overnight romance. He worked for Anderson for months as a handyman and eventually, her bodyguard. The newlyweds got close early last year, but Carey and Hayhurst were still together at the time. He finally moved in with Anderson in July.
"We were all totally blindsided by this, it's been so hard for us. And it's not just me and the kids, lots of people have been hurt by them. Dan has lost friendships and business relationships because of this," Carey said.
Carey's daughter, Denise, 21, also spoke with The Sun and admitted she was shocked by his affair with Anderson. Denise also worked for Anderson and admitted she had no idea about her relationship with Hayhurst.
"I was so shocked. It's something so unreal, like something straight out of the movies. I can't believe it. Everyone thinks it's this lockdown love story and nobody knows that there was an affair and there's this family involved. And I think the hardest part is that people are being fed this one-sided fairytale story when in reality there's so much more to it," Denise said.
Denise added it was very difficult for her mom because the latter stepped up and was a full-time mother to Hayhurst's kids. She also pointed out Anderson's marriage track record and predicted that their marriage won't work out when the COVID-19 pandemic is over.
Anderson was previously married to Tommy Lee (1995 - 1998) and Kid Rock (2006 - 2007). She married producer Rick Solomon twice in 2007 and 2013, but they divorced in 2015. In January 2020, she secretly married Jon Peters, according to several outlets. However, they called it quits after two weeks and Anderson denied the wedding reports.
"I wasn't married," she said in a statement to The New York Times. "No... I'm a romantic. I think I'm an easy target. And I think people just live in fear... I don't know what all that was about, but I think fear really played a lot into it."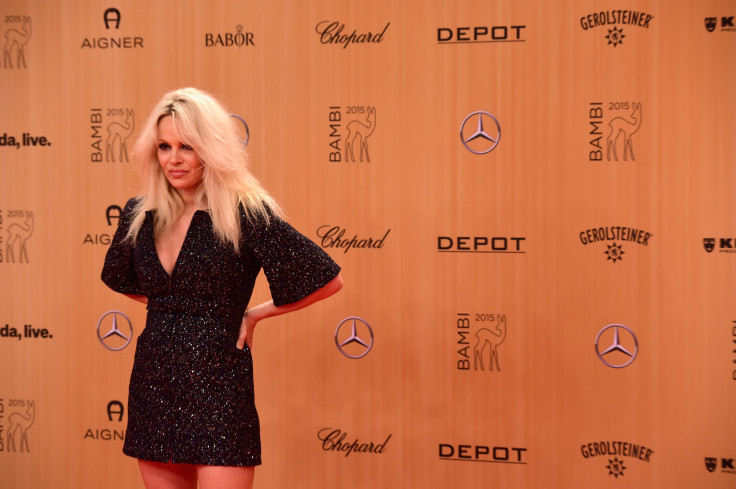 © Copyright IBTimes 2023. All rights reserved.