Panda's Unique Footprints Help Conservationists Track Threatened Animal In The Wild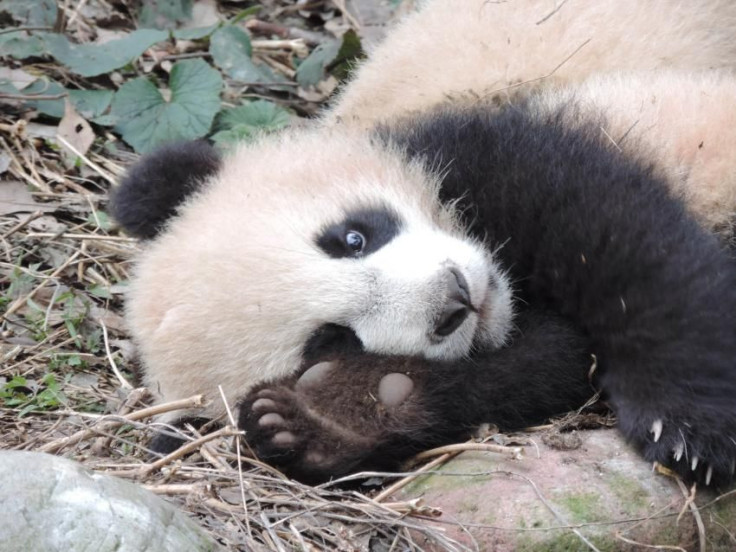 Panda footprints are as unique as human fingerprints, so researchers can study the impressions these bears leave behind to track them.
Scientists only need a ruler and a smartphone to log images of the footprints, according to Duke University. A global database can analyze and correctly match the impression to an individual panda and identify its sex in upward of 90 percent of cases.
The system — called footprint identification technique, or FIT for short — can help conservationists better keep tabs on the panda population, which is notoriously elusive.
"Giant pandas live in remote and hard-to-reach areas and their population density is so low that actual sightings of pandas themselves are not common," researcher Binbin Li said in the statement. "What we do see a lot of are footprints and fecal droppings."
Getting DNA from poop would be more accurate but also costs a lot more and requires more equipment, compared to the footprint analysis. There's also analyzing their bite marks on bamboo, but that is not as accurate as the other methods in part because bites are not as unique as DNA and footprints.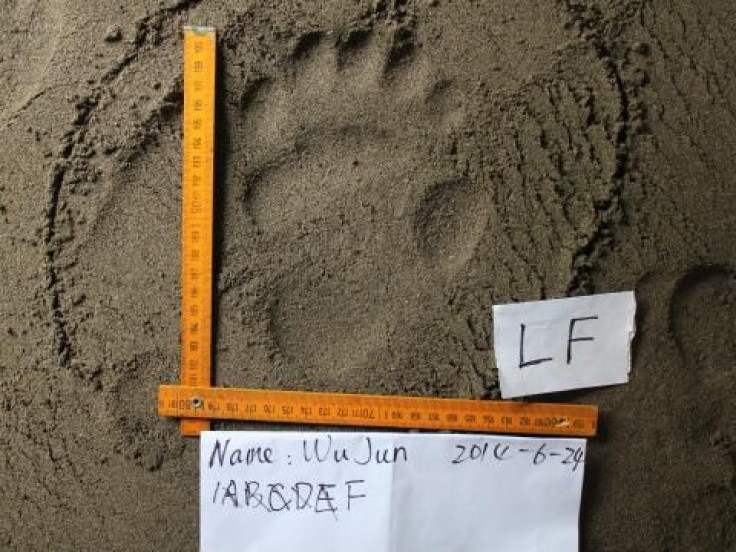 "Each species has a unique characteristic foot structure and the panda, in particular, has a beautifully complex foot that makes it a perfect candidate for monitoring," researcher Zoe Jewell said in the Duke statement.
It can particularly come in handy with tracking pandas that have been released into the wild from captivity.
In that respect, it could provide feedback to scientists on their conservation efforts. It would also give them clues on what other actions are needed.
"Data on numbers and distribution of free-ranging giant panda are essential to the formulation of effective conservation strategies," the researchers' study in the journal Biological Conservation said. "This cost-effective method provides a promising future for monitoring wild panda populations and understanding their dynamics, and especially useful for monitoring reintroduced animals after the detachment of GPS collars."
The experts additionally point to how easy it would be for people without advanced training, like citizen scientists, to help in the footprint tracking process.
"Giant pandas are hard to count — they are shy and live in remote mountains," Duke's Stuart L. Pimm, who was not involved in the research, said. "Yet we must know how many there are if we are to prevent their extinction. The footprint technique is a major breakthrough in our ability to count them."
Although panda numbers have increased with intense conservation efforts, the bears are still vulnerable as their habitats continue to dwindle with the encroachment of human infrastructure. Although they have been downgraded from endangered status to vulnerable, their territory is smaller today than it was when the animal was first listed as endangered in 1988.
© Copyright IBTimes 2023. All rights reserved.