Parallel Health Shares its World Changing Idea for Ultimate Skin Radiance
This article uses affiliate links, which means if you purchase products through these links, we may earn a commission. Click here to see our
T&C
. For licensing please click
here
.
Optimizing your skin microbiome could benefit in fighting skin aging. Recent research has identified bacterial pathways associated with skin aging. Statistics have confirmed that bacteria can affect aging alongside the unique production of skin pigment, fatty acids, and ceramides. By understanding the molecular processes that enhance skin aging and their connection with the microbiome, scientists can develop effective treatments to combat skin aging.
Aging causes alterations to the skin's structure and function, and it could result from internal factors, e.g., hormonal, metabolic, or immune system changes. However, external factors, like smoking, exposure to sunlight, and specific temperatures, might also trigger immune processes affecting the skin's structure and rejuvenation. Increased wrinkles, impaired elasticity, wound healing, and barrier function are skin changes that occur during aging. What we are learning now is that amidst these changes are alterations in the skin microbiome. That is, internal and external factors can change the microbial makeup of your skin microbiome, leading to more or less inflammation, discoloration, and aging. Therefore, it's important to understand how your skin microbiome is developing and changing over time.
Parallel Health is a next-generation skin telehealth startup powered by microbiome science and genomics. The company is VC-backed and founded by Natalise Kalea Robinson and Dr. Nathan Brown. The duo has vast marketing and scientific experience in skin health and wellness. "Natalise has built compelling, authentic brandsand has served in leadership roles across various consumer-facing companies." In contrast, I bring microbiome and technology know-how." affirms Nathan. Dr. Brown was funded by the Wellcome Trust and the Gates Foundation building phage therapeutics for bacterial based illnesses; he's now bringing that knowledge to consumer health and wellness.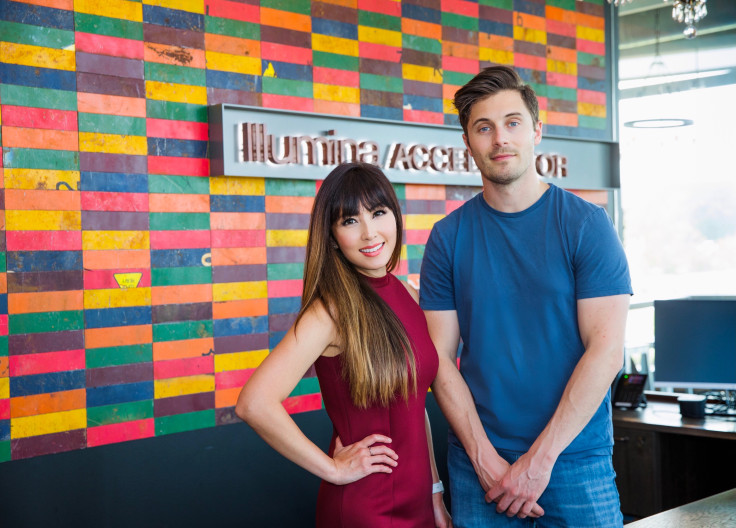 Parallel Health has been receiving remarkable recognition. The company was recognized as a World Changing Idea in Fast Company and have over 3,000 people on their waitlist. The company is led by industry veterans and possesses the world's most extensive data set on the skin microbiome using whole genome sequencing.
At Parallel Health, a team of experts and clinicians assist you in recognizing your distinctive skin microbiome and helps you find the right products to optimize your skin health. "Our consumers and patients can access best-in-class clinical guidance and a personalized genomic assessment to understand their skin microbiome type and age. We also provide personalized, targeted microbiome products and prescriptions to level up your skincare," Natalise added.
Dr. Nathan shares some wisdom about your skin. "Bacteria, fungi, viruses, and other microbes live on your skin, your mouth, your gut, as well as other areas. They are everywhere. Your skin, specifically, is your largest organ and serves as a protective barrier from the outside atmosphere. A balanced skin microbiome is key in supporting your body's immune system."While early, Parallel has garnered support from investors in the biotech and consumer health sectors, who understand their vision to enable precision skin health using cutting-edge technology and clean, sustainable, and natural ingredients. When asked about the brand's dreams and aspirations, Natalise shared, "We want to be as innovative as Tesla, as elegant as Aesop, as ethically sound as Patagonia, and as successful as Amazon, all the while having clinical efficacy. Ultimately, we want to change how people approach their skin health."
FOLLOW MORE IBT NEWS ON THE BELOW CHANNELS