Parcel Is Solving New York City's Missed Delivery Problem For Good
How To Never Miss Another NYC Package Delivery Again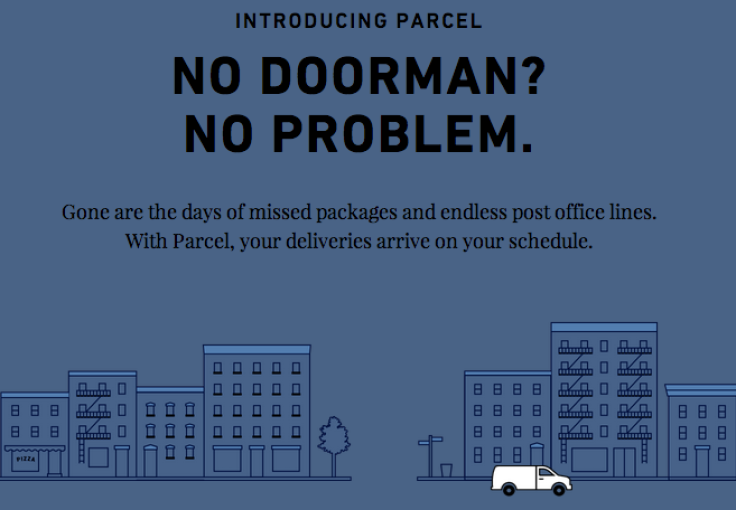 If you have an object you'd like to never see again, ship it to Brooklyn. Missed deliveries in my borough regularly fall into a very real purgatory, as if by design. I have only known inconvenience in going to the post office or UPS to pick up Amazon packages and the odd gifts from friends and family, yet my junk mail arrives unimpeded.
It's not quite time to despair entirely, though. An area startup called Parcel is changing New York's obnoxious game of Amazon hide-and-seek into one that you always win. I and other high-functioning shut-ins love having anything we want delivered to our doors within a day or two of ordering it, but New York City's logistics are abysmal compared to the easy convenience I knew in suburban Virginia. We never missed deliveries. If we weren't at home, our packages were easily hidden behind a potted plant on the front porch or left in the garage. These are not options in the most populous American city. Short of aggressively tracking a package and taking a day off work to receive it, your missed delivery falls into a "system" that is seemingly designed to antagonize. Parcel steps in to bridge a glaring gap left by huge, billion-dollar delivery businesses, coordinating with the recipient to deliver when he or she is actually at home. It's brilliant.
The only aberrant aspect of Parcel is that you'll need to provide companies with a new shipping address, as your package needs to be delivered to Parcel before they can deliver it to you. After that, the user-facing side of Parcel is about as easy as anyone with a smartphone could hope for. I got an automated text Tuesday afternoon informing me that some packages had arrived at my Parcel address. At this point, users only need to select a one-hour window in which they'll be home to receive the delivery.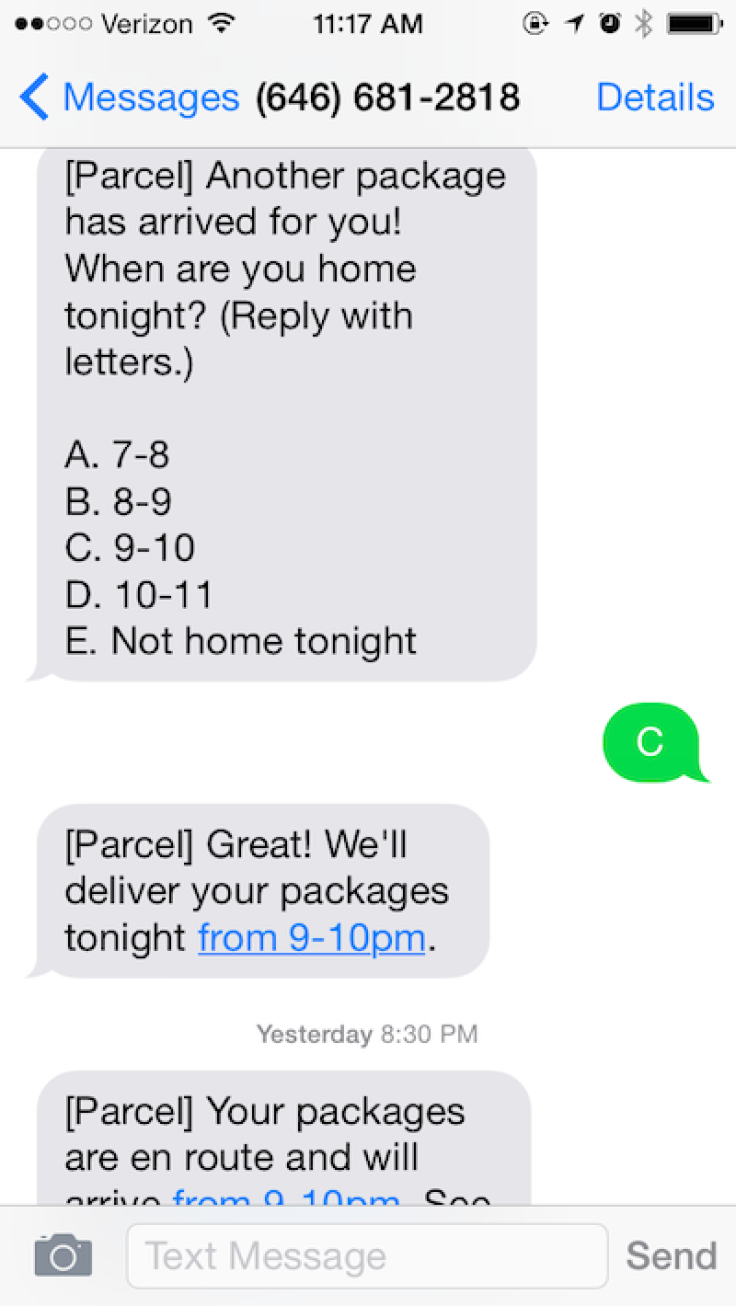 I requested delivery between 9 p.m. and 10 p.m., buzzed Parcel's delivery guy into my building at 9:15 p.m., and had my Amazon haul in hand moments later. While I was opening the boxes, a push notification from my banking app showed I had been charged $5 for the service, and that was that. It was so fluid and frictionless as to be maddening that I hadn't heard of the company sooner.
Parcel is the brainchild of Jesse Kaplan, who caught the entrepreneurial bug while attending Harvard. He raised $80,000 from the college itself to start a student-run coffee shop on campus, Cabot Cafe. Upon graduating and moving to New York City last summer, Kaplan found himself similarly plagued by missed package notifications, and Parcel was born. While it isn't disclosing juicy statistics around profitability or number of customers, Parcel is still very much in its building phase. The company raised a $1 million at the end of September to help build out Kaplan's vision.
On whether it's easier to start a college coffee shop or a business in New York City, Kaplan said, "Each presents its own set of challenges, but the scalability of Parcel makes it a more exciting business to work on right now." Parcel's potential plans for the future might include unveiling later delivery hours, and a waitlist of interested people around the country will be sure to help Kaplan decide where to take his company next. Until then, Parcel is focused on refining its New York City operation and making it as robust as possible.
It's a service that I will be using again for sure. Wait until the rest of the sweatpants-inclined hear about it.
© Copyright IBTimes 2023. All rights reserved.