Paresh Patel Inventor of PayRange Mobile Payment Solutions on the Future of Contactless Payments
Globally, consumers have embraced shopping for goods and services effortlessly and fast, decreasing the need for using cash and any contact at pay points.

97% of Americans own a cellphone of some kind, and smartphone ownership is at 85%, allowing them to remain connected and make payments 24/7.

Paresh Patel's mobile payments solution proves that unforeseeable challenges spark the creation of unique ideas, and while these are here to stay, new developments are constantly on the cards.
Globally, contactless payment technology has accelerated to the point where it is expected to triple in size from $13.23 billion in 2020 to $51.07 billion in 2026. Besides contactless debit and credit cards, other forms of contactless payments include mobile wallets such as Google Pay, Apple Pay, PayPal, and smart payment applications like PayRange.
Everyone is Going Mobile
More people are using mobile devices than ever before, ensuring an increase in the popularity of mobile payments. The first survey by Pew Research Center on smartphones in 2011 showed that just 35% of Americans owned one, compared to 85% in their latest survey.
Importantly, smartphone ownership is strong across socio-economic status. This enables more people to use their mobile wallets to make digital transactions, especially those consumers that may have been left behind from other forms of cashless payments. Credit cards, for example, may be issued to "creditworthy" individuals thus limiting cashless payment access only to those who qualify.
On the other hand, smart payment applications decouple creditworthiness from the ability to make cashless payment as funds can be loaded into the smart payment application through a variety of means including bank accounts, EBT, gift cards, and even cash through retailers.
The smart payment applications empower consumers to make digital payments on traditionally cash-heavy paypoints such automated retail, laundry, parking, and more. Notably, the technology to power these payments through the applications is Bluetooth or over the internet.
While Near Field Communication (NFC) technology also allows smartphone users to make contactless payments securel, NFC payment is an alternative approach to the paypoints that already accept cashless payment. This is the same technology used in debit and credit cards that are contactless-enabled. Bluetooth payment can be used to bring payment to previously offline and cash-only paypoints.
According to SumUp's CEO, Michael Schrezenmaier, around the world, cashpoints are disappearing fast, resulting in several innovations regarding contactless solutions. He reasons that this happened faster than expected because of the circumstances, but even the smallest of businesses embrace the shift due to the convenience and safety these transactions offer them. Michael Schrezenmaier who was recently appointed in the position at SumUp commented in an IBS Intelligence article: "SumUp is known for its entrepreneurial spirit and embracing change. This is an exciting time to join them as we seek more ground-breaking payment solutions for businesses."
Smartphones, and even smaller devices such as smart watches, have huge potential for the world of digital payments, opening opportunities for unexpected use-cases of contactless payment technology that extends beyond simply making payment. One example, using a smart payment application, a consumer can not only make payment to a vending machine but also select the item directly from the smartphone thus creating a truly touchless consumer experience never having to touch the machine itself.
Benefits of a Cashless Society
Both businesses and individuals benefit from going cashless and utilizing digital payments. The process is more secure since the need to carry cash around is mitigated entirely. Furthermore, in the era of COVID, it can be safer as well with less handling, touching, and being able to make or accept payment from a distance.
Shop owners are also saving time and money from not having to constantly visit their bank to make cash deposits to meet their commitments. There is now no need to keep any small change and often does not require expensive contactless payment terminals. Digital payments are also far easier to track, ensuring that all monetary transactions are monitored by tax authorities, especially when looking out for illegal activities.
Finally, both shop owners and customers are ensured faster transactions than when making cash or check payments.
Paresh Patel's Take on the Future of Contactless Payments
PayRange is ranked #170 on Deloitte's Technology Fast 500. Its founder and CEO, Paresh Patel, is an entrepreneur who has devoted his life to establishing successful business ventures based on ground-breaking technologies. As an entrepreneur, Patel has always stood apart. He is known for his innovative and problem-solving approaches, and these are always aimed at offering memorable customer experiences through practical and simplified products.
Patel's career began as a vending operator, something that enhanced his understanding and motivation to create a mobile payment solution for all types of vending machines. Traditionally, a coin-based business, vending machines were doomed to only accept cash transactions. PayRange's innovative contactless solutions now offer all types of businesses the ability to accept payments and expand their customer base.
Having recently recorded their one-billionth transaction, PayRange technology ensures that anyone with a smartphone can make a transaction, and merchants everywhere do not require any expensive hardware. Everything from shopping, laundry, vending, entertainment, and tipping is paid for seamlessly.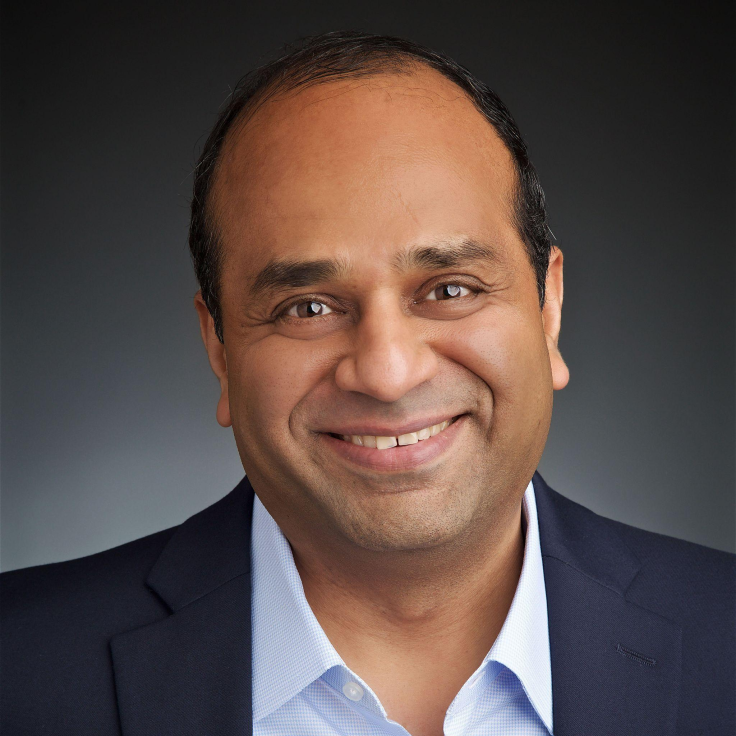 Consumer concern about high-touch surfaces like elevator buttons and vending machine keypads reached an all-time high these past 18 months, and we see that anxiety continuing post-pandemic," says Paresh Patel. The CEO of PayRange continues, "Product design will be forever changed, with more interactions completed using the consumer's smartphone, which is inherently trusted to be safer."
According to Patel, despite the various developments in contactless payment technology in recent years, this is just the tip of the iceberg of what we can still expect. He believes it won't be long before most of us cease using cash at all. This will mean fewer bank branches, more innovative payment solutions, the continued growth of eCommerce, developments in QR code payments, the increased use of wearable devices to enable even faster payments, and so much more.
Patel believes that just like in every industry, consumer behavior dictates advances in the contactless payment industry.
Final Take
Contactless payment technology faces a bright future with some promising innovations. People have shown their preference for digital payments, and are proving that they are staying clear of cash, preferring the safety, effectiveness, and speed of digital transactions.
Payment terminals for contactless payments and smartphones are just the beginning, advancements are expected in several areas including facial and voice recognition software, and Bluetooth technology. Together with the larger adoption of digital payments, we can expect to see changes in the infrastructure of the digital financial world, addressing concerns like privacy and security.
© Copyright IBTimes 2023. All rights reserved.
FOLLOW MORE IBT NEWS ON THE BELOW CHANNELS