Passenger Swears At Pilot, Grabs His Shirt During Fight Before Being Deplaned [Video]
KEY POINTS
Video shows the man grabbing the pilot's shirt with balled-up fists
He called the pilot a 'c**t' and tried to also pick a fight with an attendant
The man was eventually deplaned after another passenger came to the rescue
An unruly passenger was caught on video verbally attacking and making an attempt to cause physical harm to the pilot of the flight by Virgin Australia. The incident occurred Wednesday just outside the cockpit in full view of the business class while the plane was stationed at Townsville Airport in Queensland, Australia.
Details regarding what started the fight were scarce. Shocked passengers witnessed the confrontation and some of them pulled out their cameras to record the scene.
As seen in the video, the pilot was heard instructing the man to "walk" or they'd "get someone," news.au.com reported. The situation failed to fizzle out, and the pilot declared, "You're off mate." On being told he was about to be removed from the plane, the man flared up the tension even further.
He could be seen grabbing the pilot's shirt with his balled-up fists while the pilot repeatedly asked him to "let go," NYPost reported.
A fellow passenger stepped up to help a flight attendant push the rowdy traveler toward the plane door and out of camera sight.
"You're a f—ing idiot," he could be heard saying. "I didn't do nothing c—," he said, before picking up another physical fight involving the attendant.
It was then that the pilot instructed to "get the cops," upon which the passenger finally decided to leave the plane. The video was shared on TikTok by user Ben McKay who claimed the fight was fueled by "one too many" glasses of alcohol before the flight could take off to Sydney.
After the passenger was removed from the flight for his disruptive behavior, the police were called to the airport and travel restrictions were imposed on him.
"The safety of guests and crew is our number one priority and we have zero tolerance for any type of unruly behavior on Virgin Australia flights," a company spokeswoman told news.com.au. "Incidents are referred to the Australian Federal Police or State Police where appropriate," she added. The outlet also contacted Queensland police regarding the incident.
In another incident involving unruly passengers on a plane, a man aboard an Air India flight from New York to Delhi drunkenly urinated on a female passenger and stood exposing his genitals despite the victim's request to not do so. The incident occurred on Nov. 26, and the airline on Wednesday demanded the man be banned from flying and lodged a police complaint against him.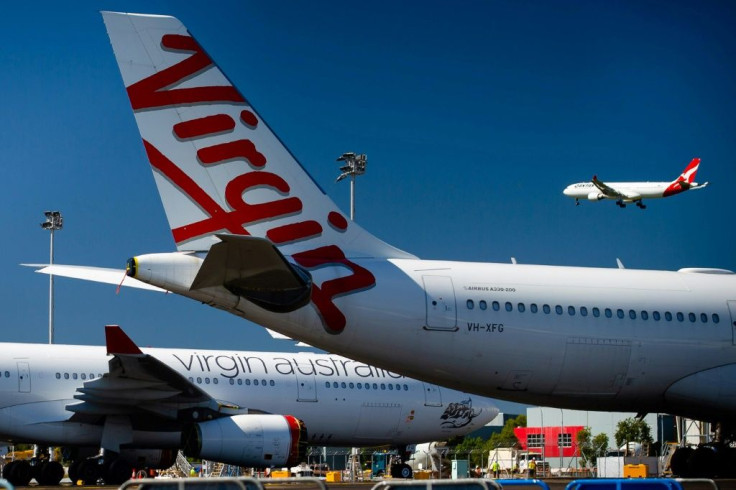 © Copyright IBTimes 2023. All rights reserved.