Passwords Are Here To Stay and There's a Tool You Need To Know About | Introducing Passwork
* This is a contributed article. The IBTimes news staff was not involved in the creation of this article and this content does not necessarily represent the views of IBTimes. When you buy through links on our site, we may earn an affiliate commission. Here are our
T&C
. For licensing please
click
here.
Why Is the Password Sticking Around?
It's clear that a lot has changed over the past two decades when it comes to Internet security. For example, WPA Wifi protection, released in the year 2000, is now considered hazardous by today's standards. Something that hasn't changed however, is the fact that alphanumeric passwords still remain the dominant force when it comes to internet authentication.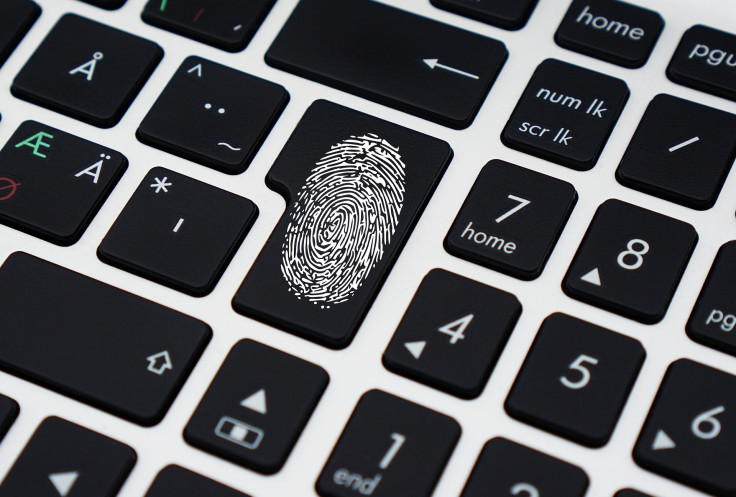 This is peculiar on the one hand, as passwords are easily lost, forgotten, compromised and 'found' by the wrong people. On the other hand, they are much more convenient than biometrics and multi-factor authentication; perhaps it's just a force of habit, or perhaps they are truly the perfect method of authentication, and there's simply no better way to authenticate someone than probing their brain for a string of neural connections that create a personalised word and/or numerical combination.
Regardless of the reasoning, the fact remains true – Passwords are here to stay. For most people, this isn't much of a problem, but when it comes to business, where passwords are shared, frequently compromised in data-breaches, taken with employees who leave the company and changed all the time – it can be a real headache. And it gets worse; according to a survey by Slack, 72% of post-pandemic employees now report that they prefer a hybrid remote-office model. This means that a company in today's world not only has to manage passwords in the office, but out of the office too, on work computers, devices, sometimes even on an international stage.
With this in mind, for the modern business, that headache is being turned into a nightmare.
So, what can businesses do, in a post-pandemic, password-preferring world? The short answer would be to get a password manager. The longer, better answer would be to book a demo with the team at Passwork, the best password manager for businesses. The latter statement is a pretty heavy one, so to back it up, we'll give you some information about this revolutionary piece of kit that you can add to up the security at your company.
Passwork – The Tool That Keeps On Giving
Founded in 2014, Passwork is a Finnish company that offers a self-hosted and cloud-based password manager to businesses all across the globe looking to increase company-wide security while reducing the manual routine and risks of data breaches.
There's an important point to note down here, and that's Passwork's 'self-hosted' version. Indeed, whereas any ordinary, run of the mill password manager would just offer a cloud-based version, Passwork is also able to be installed on the company's local server, to ensure maximum security. This means Passwork doesn't even act as a data processor, and your passwords stay yours only.
Secondly, Passwork's solution can be tailored to businesses of any size, working within any vertical market. There are a variety of plans on offer, which means whether your company has 10 or 1,000 employees, Passwork has you covered. This contrasts massively to the 'one-size-fits-all' solution provided by most other vendors on the market. As a mid-priced solution too, you're getting best-in-class security for half the price.
Passwork's approach to technical support is also well-received by the community. Just as WEP is no longer an acceptable wifi standard, methods of password encryption and protection expire in their effectiveness against hackers. Whereas any ordinary password management solution would release a new product down the line that you'd have to purchase and integrate separately, Passwork is the gift that keeps on giving. With a subscription to technical support and updates, you can always be sure that your system is up to the challenge of the latest hacking techniques. Moreover, with quantum computers just around the corner, you'll want a robust system that's going to future-proof the protection of your passwords.
On the subject of updates, Passwork's Self-Hosted version 5.0 was recently tested at a 20,000+ user capacity, which it passed with flying colours. We can see improved LDAP integration features, including a test mode for LDAP roles and group linking, the ability to save LDAP logs to a CSV file, and the ability to update user attributes during synchronisation with the LDAP directory. Passwork's system is constantly evolving, which is the only option for a world-class technical solution.
Safeguard Your Business' Development
Regardless of whether your business is big or small, remote or office-based, in New York or Timbuktu, Passwork is something you should consider learning more about to lower the risks of data breaches, fines and other unwanted privacy-related instances. So, what are you waiting for? Get in touch to book a demo today.
FOLLOW MORE IBT NEWS ON THE BELOW CHANNELS