Paypal To Continue Bitcoin Takeover With Plans To Acquire BitGo
KEY POINTS
PayPal is in talks to acquire Bitcoin custody provider BitGo
The acquisition of BitGo could further expose the company in the cryptocurrency space
The Bitcoin market reacted positively to the news from PayPal
PayPal is in talks with major cryptocurrency companies including Bitcoin custody solutions provider BitGo which, once completed, could expand the online payments company's exposure to digital currencies.
Speaking with people familiar with the matter, Bloomberg said a deal with BitGo could be completed in a matter of weeks. BitGo provides custody solutions that allow its customers, which are primary institutional investors, to store Bitcoin safely and securely. Still, the deal may not push through, which means Paypal would try to acquire other targets.
BitGo was founded in 2013 by Mike Belshe, and its custody solutions include digital wallets that require more than signatures for transactions to proceed. It also has offline vaults to store Bitcoin and other cryptocurrencies. In August, it applied to become a regulated qualified custodian in New York.
PayPal would become more entrenched into the cryptocurrency space once it acquires a major company like BitGo. However, some have expressed concerns with the move. Thorchain, another cryptocurrency company, said PayPal acquiring BitGo would mean that the majority of wrapped Bitcoins (wBTC) — Ethereum-based tokens that represent Bitcoins that are custodied in the latter — would be in the hands of the payments company.
"PayPal is not a good actor in this space. Position accordingly," Thorchain tweeted.
PayPal made a splash in the cryptocurrency space after it announced that its customers would soon be able to buy Bitcoin and other digital tokens on its platform. It has acquired a cryptocurrency license from the New York State Department of Financial Services, which now allows it to deal with digital currencies.
To offer the service, it partnered with Paxos Trust Company, a cryptocurrency service provider that is also a competitor of BitGo.
Bitcoin reacted to the news with a solid green candle on Wednesday, reaching as high as $13,200 before closing at $12,802. Bitcoin tried another push above $13,000 before closing at $12,983. However, contrary to Wednesday's action where only Bitcoin went up, the entire cryptocurrency market went up Thursday. Ethereum went up to $413 while Link increased to $11.95.
PayPal was initially part of the Libra Association, the Facebook-led initiative to create a global digital currency. The payments company however left the initiative, along with Visa and Mastercard. Libra pivoted to creating stablecoins after pressure from U.S. regulators. Meltem Demirors, chief strategy officer at Coinshares, said it's possible that PayPal will create its own stablecoin after leaving the Libra Association, Cointelegraph reported.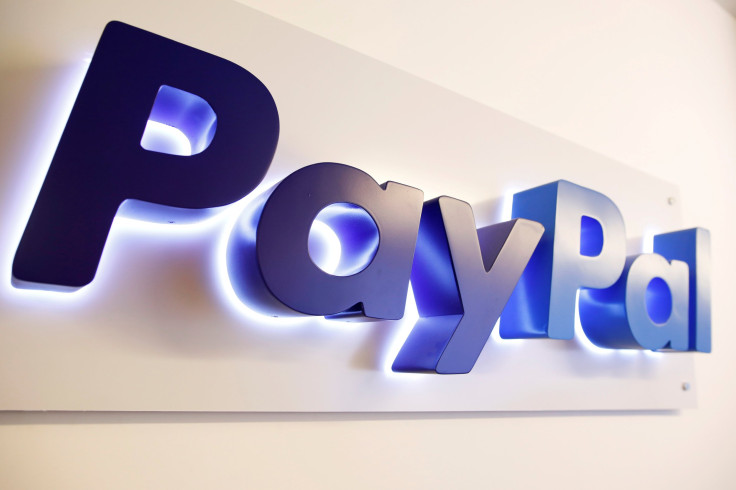 © Copyright IBTimes 2023. All rights reserved.