PC Patch For 'Batman: Arkham Knight' Finally Available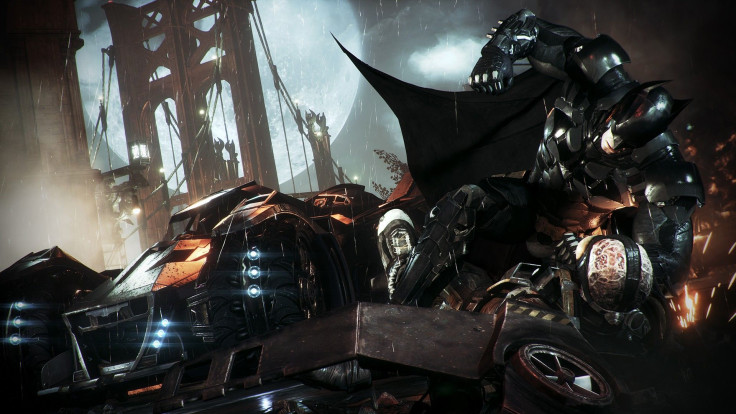 It took a bit longer than expected, but developer Rocksteady has finally released a PC patch for "Batman: Arkham Knight." The PC version of the game was considered unplayable by many gamers when it was released in June, which led publisher Warner Bros. Interactive to pull all PC copies from sale. While the patch does not solve every problem, it has largely improved the game and finally lets PC players be Batman again.
Officially announced on Steam, the massive "Arkham Knight" PC patch brings to this version of the game reduced frame rate problems, optimizations for system memory and VRAM usage, more detailed in-game settings and a decrease in low texture bugs. The development team has assured players that they are also working on bringing the game's downloadable content (DLC) to the PC version, along with more gameplay refining and bug fixing.
It might take a while for PC gamers to get all of the game's DLC as the console versions are now getting a third month's worth of content, with three more months of content coming up. The current DLC planned for September includes the "Crime Fighter Challenge Pack," a Nightwing storyline called "GCPD Lockup," the 2008 "Tumbler Batmobile Pack" and Batman's original costume from "Batman: Arkham Asylum," the first game in the series. The "Crime Fighter Challenge Pack" is the only available DLC pack so far for September, while the others have unconfirmed release dates for the month.
According to a report from VG24/7, the PC patch was actually leaked a few days early but was quickly taken down by Warner Bros. after word of the leak had spread. Although it was not around for too long, many PC gamers said that it made the game more playable. Now that the patch has been released for those with PC versions of "Arkham Knight," they can finally try it themselves without the issue of numerous glitches and blurry textures.
The only thing that has not been announced so far is the PC version getting a brand new release date, since "Batman: Arkham Knight" has not been on sale on Steam or in retail stores since June. The game's Steam page merely says it will be available come fall 2015, but no official announcement has been made regarding a definitive release date.
Batman Arkham Knight PC Patch Gameplay & Performance Test (Credit: YouTube/GameKiller)
© Copyright IBTimes 2022. All rights reserved.
FOLLOW MORE IBT NEWS ON THE BELOW CHANNELS