'Batman v. Superman: Dawn of Justice' Spoilers: Lex Luthor's Leverage Over Kal-El Revealed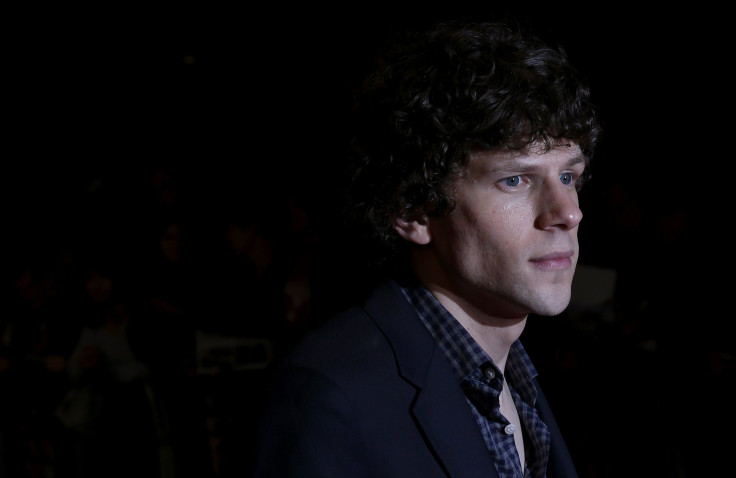 The reason why Lex Luthor will have leverage over Kal-El in "Batman v. Superman: Dawn of Justice" have surfaced online. Meanwhile, Michael Shannon teased that he will not just be playing a dead body in the movie.
[Spoiler alert]
Luthor (Jesse Eisenberg) was seen standing over Superman (Henry Cavill) in the trailer, and the superhero was kneeling helplessly in front of the villain. According to a report by Heroic Hollywood, the reason why Kal-El will submit to Luthor is because the villain kidnaps his mother in the movie.
The report notes that Martha Kent (Diane Lane) was threatened by General Zod (Michael Shannon) in "Man of Steel," and this made Kal-El very angry. The report speculates that if Luthor goes to the extent of kidnapping Martha, it may make Superman "really really mad."
The main focus of the movie is the conflict between the Caped Crusader and Kal-El. It is still not clear what triggers the fight between the two characters. The trailer revealed that Bruce Wayne was personally affected during the fight between Superman and General Zod in the 2013 movie.
A new armored Batsuit in "Batman v. Superman: Dawn of Justice" shows how Bruce will be able to take on his powerful adversary in the movie. Speaking to People's Choice, costume designer Michael Wilkinson revealed that director Zack Snyder wanted to have some Kryptonian script to be "subliminally included" in the Batsuit. These details are said to have been incorporated in the costume's design
Kryptonites are radioactive fragments from Kal-El's home planet and they are perhaps the only known material that can harm him. The favorite part of the Batsuit for the costume designer, however, is apparently the "brass knuckles on the gloves."
The trailer also showed the dead body of Zod, but Shannon may not appear just as a corpse in the movie. In an interview to Vulture, the actor revealed that his costume in "Batman v. Superman: Dawn of Justice" had "flippers instead of hands," and this is said to have caused some difficulty for the actor while filming the movie.
The actor said that he has not seen the trailer yet, and so he does not know "what" is in the trailer. "I could be a toaster, or a Porsche, I don't know," he said.
© Copyright IBTimes 2023. All rights reserved.