PC Shipments To Decline Yet Again, Analysts Say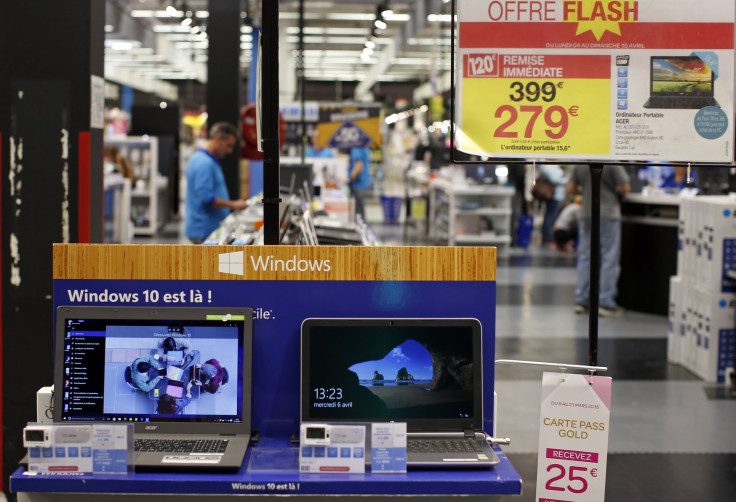 Shipments of personal computing (PC) devices will decline 3 percent this year, according to analysts at Gartner Inc. This will be the second year in a row that sales have declined — 2015 saw a 0.75 percent fall in the global sales of such devices that include mobile phones.
"The global devices market is not on pace to return to single-digit growth soon," Ranjit Atwal, research head at Gartner, said.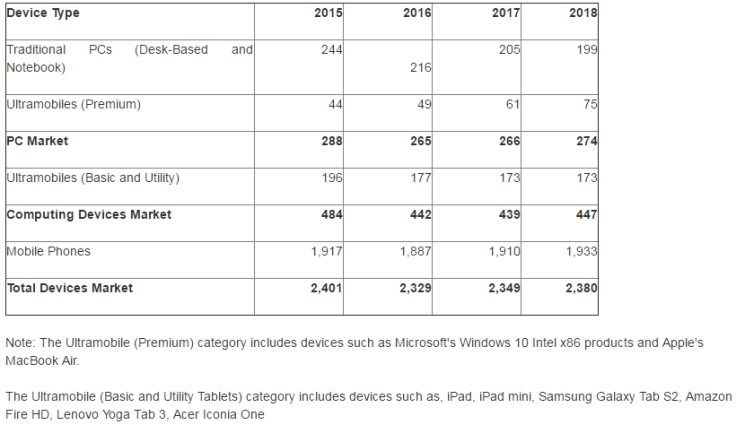 The research firm expects flat growth in the sector for the next five years. All segments of the PC industry are set to decline in 2016 except for the two extremes: entry-level smartphones and premium ultramobiles, which include tablets, ultrabooks and lightweight PCs such as the Apple MacBook Air and Microsoft Surface devices. The sales of basic and utility ultramobiles, which Gartner defines as devices like iPad, iPad Mini, Samsung Galaxy Tab S2 and Lenovo Yoga Tab 3, are expected to decline up till at least 2018.
In Western Europe, the situation has worsened since the Brexit vote. Due to the depreciation of the euro and rising prices of PC devices, the market showed marginal degrowth (-0.9 percent) in the second quarter of 2016.
According to Atwal, the PC market should have cleared the inventory of Windows 8 devices, as large businesses are shifting to Windows 10. More affordable hardware and virtual reality content such as games, stories and entertainment will enable PC buyers to upgrade to experience these offerings.
Even the mobile phone market is experiencing a 1.6 percent decline in shipments, and is expected to reach 1.5 billion units in 2016. The segment is expected to return to growth in 2017, but at a slower rate than before.
"This is no surprise; the smartphone market is maturing, and reaching global saturation with phones that are increasingly capable and remain good enough for longer," Roberta Cozza, research director at Gartner, said.
The Android market will be supported by Chinese vendors offering more affordable premium devices. But the analyst firm expects a weaker growth for Apple this year as volumes stabilize after a strong 2015. As a result, the total smartphone market is expected to increase by only 4.5 percent, while the premium smartphone segment will likely decline 1.1 percent in 2016.
© Copyright IBTimes 2023. All rights reserved.