Pelosi Predicts Supreme Court OK Of Health Care Law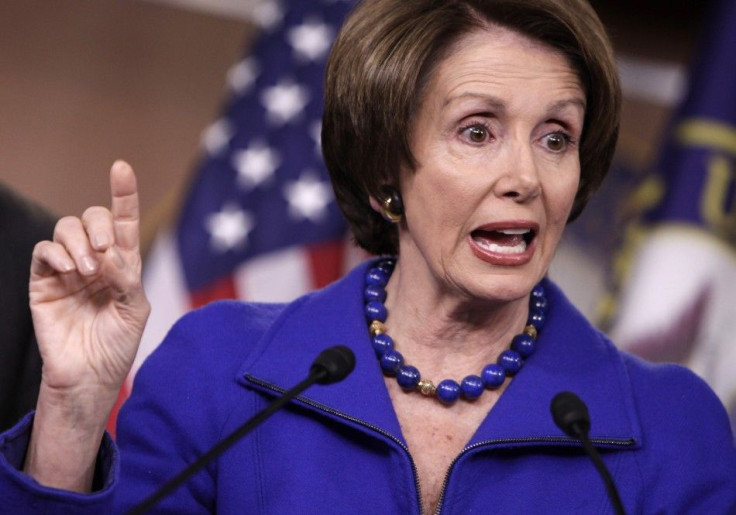 Rep. Nancy Pelosi, who as speaker of the House of Representatives got the U.S. health care overhaul through a Democrat-controlled Congress two years ago, predicts the Supreme Court will uphold the law as constitutional.
In an interview Tuesday, the California congresswoman was optimistic about the law's fate, bucking the notion that the court will strike down the insurance mandate in a tight 5-4 vote.
Me, I'm predicting 6-3 in favor. So we shall see, Pelosi, now the House minority leader, said at an event hosted by the Paley Center for Media in New York. It's a lesson in civics and I respect it; I respect the court and judicial review.
Pelosi's remarks are part of an effort to push back against predictions the law will die in the Supreme Court. That view has taken hold in Washington since conservative justices last week pummeled government lawyers with tough questions about the law's core requirement that almost all Americans get health insurance. Chief Justice John Roberts and Justice Anthony Kennedy are seen as potential conservative votes in favor of the law; only one would be needed to join the court's four liberals in backing the mandate.
President Barack Obama, who championed the passage of the Patient Protection and Affordable Care Act of 2010, also expressed confidence this week about the law's chances of surviving judicial scrutiny. He cited the high court's deference to lawmakers on economic matters such as health care as well as legal precedent that gives Congress wide authority to regulate interstate commerce.
Pelosi, too, thinks the justices have ample reason to find that the law comports with the Constitution.
We wrote the bill in an ironclad way in terms of its constitutionality, she said. You never know what the court will do, but I have confidence. If we're talking about the law of the land and our compliance with it, that we will be OK.
© Copyright IBTimes 2023. All rights reserved.