Pennsylvania Murder-Suicide: Coronavirus Researcher Fatally Shot At Home By Man Who Later Killed Himself In Car
In an apparent case of murder-suicide in Ross Township, Pennsylvania, a man fatally shot a coronavirus researcher before killing himself.
The body of 37-year-old Bing Liu was found inside his apartment in Elm Court mansion on Saturday (May 2) afternoon. The man had suffered gunshot wounds to his neck, torso and extremities. His death was ruled as homicide by a medical examiner. Meanwhile, the body of another man was found in a car close to the victim's home. Investigators said the unidentified man died from a self-inflicted gunshot wound to his head.
"The males are both known to each other. Investigative leads developed throughout the weekend have led us to believe that the male from the car shot and killed the man in the town home before returning to his car and taking his own life," Detective Sgt. Brian Kohlhepp said.
Liu worked as a research assistant professor at the University of Pittsburgh School of Medicine and was close to "making very significant findings" related to COVID-19.
"Bing was on the verge of making very significant findings toward understanding the cellular mechanisms that underlie SARS-CoV-2 infection and the cellular basis of the following complications. We will make an effort to complete what he started in an effort to pay homage to his scientific excellence," his department said in a statement.
"His loss will be felt throughout the entire scientific community. Please keep his family, friends, and colleagues in your thoughts. Thank you," the department added.
The investigation was ongoing to find out the circumstances that led to the crime. Meanwhile, police confirmed that no suspect was at large and that there was no danger to the public.
The incident comes less than a month after a man fatally shot two elderly men before killing himself at a California home. Officers responded to the home and found three people with gunshot wounds. All of them were declared dead at the scene.
"The investigation ultimately revealed that 47-year-old Phana Subpramoon had armed himself with a shotgun and shot 67-year-old Joseph Marcotte and 69-year-old Jaturong Siriprasirt multiple times, killing them in their bedroom. Phana then walked to the living room and turned the weapon on himself, ending his own life," police said.
If you have thoughts of suicide, confidential help is available for free at the National Suicide Prevention Lifeline. Call 1-800-273-8255. The line is available 24 hours, every day.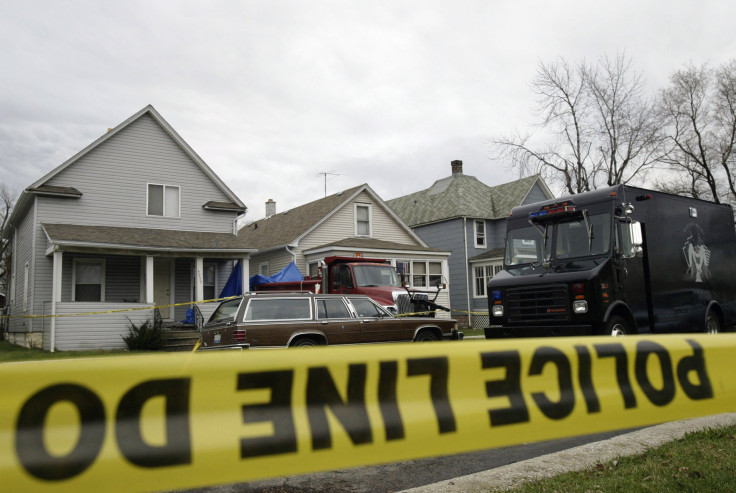 © Copyright IBTimes 2023. All rights reserved.