People Of Color More Likely To Be Exposed To Pollution Than Whites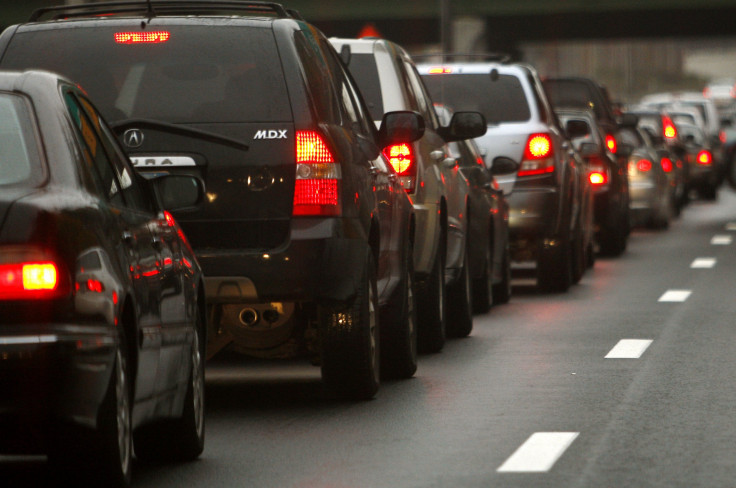 Over the past decade, the U.S. barely made progress in decreasing racial disparities when it comes to exposure to pollution. People of color are much more likely to be exposed to contaminated air than white individuals, according to a new study by the University of Washington released this week.
The study, which was funded by the Environmental Protection Agency and the National Science Foundation, comes as President Donald Trump plans cuts to the EPA. Trump is also set to get rid of the agency's environmental justice program, which advocates for low-income, minority and indigenous communities.
Between 2000 and 2010, people of color were more exposed to pollution from cars, trucks and other combustion sources compared to white people, researchers found.
For the study, experts estimated exposure to outdoor concentrations in neighborhoods in 2000 and 2010 of nitrogen dioxide (NO2), a pollutant traced back to vehicles, power plants and off-road equipment. The findings showed persistent disparities in exposure to the pollutant, largely by race and ethnicity rather than income, age or education.
"The finding that shocks us is that when it comes to how much NO2 a person breathes, it's still race that matters," Julian Marshall, University of Washington professor of civil and environmental engineering, said in a statement.
The researchers pointed out exposure to NO2 reduced during the timeframe for all populations nationwide. However, people of color's exposure to the pollutant persisted compared to non-hispanic whites.
"Everyone benefited from clean air regulations and less pollution; that's the good news," lead author Lara Clark said in a statement. "But the fact that there is a pervasive gap in exposure to NO2 by race -- and that the relative gap was more or less preserved over a decade -- is the bad news."
People of color saw a 40 percent higher exposure to pollution than whites in 2000. The difference shrunk slightly only 3 percent in 2010. In 2000, concentrations of NO2 in areas with the biggest fractions of nonwhite people were 2.5 times higher than in neighborhoods with the lowest proportion of nonwhite residents, researchers found. The disparity increased in 2010 to 2.7 times higher.
"At any income level -- low to medium to high -- there's a persistent gap by race, which is completely indefensible," said Marshall. "It says a lot about how segregated neighborhoods still are and how things are segregated."
Researchers noted that racial minorities and low-incomes households are much more likely to live near major roads where pollution from vehicles is the highest. They also pointed out that U.S. cities tend to be more segregated by race and ethnicity rather than incomes.
NO2 has been linked to asthma symptoms and a higher risk to respiratory problems and heart disease. Researchers concluded that if people of color had not been so exposed to pollution, an estimated 5,000 premature deaths from heart disease could have been prevented.
The study was published in Environmental Health Perspectives. Researchers will now look into changes in demographics, industry and urban form at the city level affect exposure to pollution.
© Copyright IBTimes 2023. All rights reserved.