People Share Stories Of Their Strangest Dates In Hilarious Reddit Thread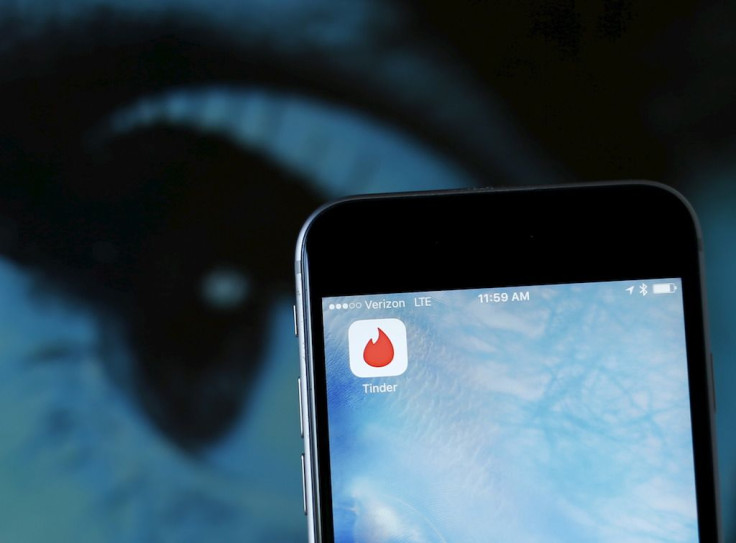 Reddit congregated for its ever-amusing Ask Reddit poll for a topic to which all of us can likely relate: strange dates.
Getting a date nowadays is easier than ever before. A 2016 Pew Research study found that 15 percent or more of U.S. adults reported using dating apps or websites. However, dealing with actual people is still as tricky as ever. If Reddit threads are any indication, bad dating experiences haven't changed with the times — those are still very much a present reality.
From mistaken identities to a farm-animal obsession, these are the best that Reddit has to offer in the way of strange dates. Read on at your own risk.
Cell Phone Klepto I went for a meal with this girl I met through a dating app and it was going really well. We started talking about movies and then we decided to go to the cinema to go watch Inception. She said there was a cinema nearby but I didn't know the area at all, so I used the GPS on my phone and she held it and directed me. Once we got there we started walking inside and I realised I didn't have my phone in my pocket. I said I must have left it in the car and started to walk back to get it. She was trying to get me to leave it and saying we would miss the film but the phone was only about a week old so I was really paranoid about it. We checked the car for about 10 minutes but we couldn't find it. I asked her to check her jacket and her bag but she said it wasn't there. A couple parked next to us so I asked them to ring my number because I couldn't find it. It started to ring and it was obviously coming from my dates handbag. She took it out and said she must have missed it. I thanked the couple and locked my car and as I turned back around she was walking the other way. I ran to catch up and asked what was going on but she was very dismissive and was barely talking. That's when I realised it wasn't an accident and just left her to walk home alone — sprout272
Tinder Nightmare The first time I ever used Tinder was also my worst experience with Tinder. The date itself was fine - a little stiff - but fine. Typical questions like what are you studying, where did you grow up, etc. We ate dinner and I didn't plan on meeting up with him again.
The next day I got a text from him saying, "Hey." I text him back "Hi". He asks me what's up, I say not a whole lot what's up with you...
End up getting a HUGE paragraph back talking about his creative process for writing (and trying to direct) a specific type of porno where women crush rats and tarantulas between their breasts. WHAT THE F--- — officialswitchfoot
Beware the Bear It's 2001, so VHS & chill at this girl's dorm room.
My first time over there, and there is this giant bear on the bed. Like, got the softball in the milk jug at the carnival first try tier bear. It occupies 50% of the surface area.
I say "whoa, how'd you score that bear?"
Her: "I don't know…"
Me: "Wot?"
Her: "I don't know"
A few minutes go by.
Me: "You don't know?"
Her: "Yeah."
Me: "Ok, look. It's ok if it's from an ex. I don't care if you stole it. I'll believe almost anything you tell me at this point. But there is no way in hell you're going to tell me you don't know where that giant bear is from. I had a stuffed dinosaur 1/4 that size that I got when I was 6 and I could tell you every detail about how I got it."
Her: "Well good for you. But I don't know how I got it. Are you going to be able to let this go?"
Me: (looks at bear, bear stares back, eyes full of secrets) "I don't think I can" (walk out) — bitterbillsfan
The Indelible Miss Piggy Met a girl online, talked it up, and while she seemed a bit immature, thought heck, why not? She casually mentioned she really liked pigs. What she meant to say was she was obsessed with pigs. OBSESSED.
Go to one of the best restaurants in the area for a first date (bad idea). Sometimes pictures are from someone 10 years prior, or the person hides things, etc. But that wasn't the problem. She looked just like her pictures. But I didn't even have to have seen her first, because everything else gave it away.
She came in a giant T-shirt that had a sparkly pink pig on it. Earrings? Pig earrings. Bracelets? Yep, pig bracelets--I swear her dad might have been Homer Simpson. She had this headband on with a little pig on it. Her shoes? Yep, pigs on the front of the toes! But best of all? She had a GIANT (or at least it seemed giant) pink purse with the face of a pig on it.
You could not stop seeing it once you did. And I'm sure everyone else in this nicer/classier restaurant saw it too. I felt overdressed with her but under-dressed with every other couple there. It was beyond embarrassing. For some reason which I have to convince myself was politeness not stupidity, we still had dinner. But Reddit, it was the fastest damn dinner I've ever had at a sitdown place.
I practically blurted out something about how "oh, you really do like pigs..." which she started giggling (oinking?) and going on about how everything she has is pig themed. Then she wouldn't stop, and it became the dominant part of the conversation. There were a dozen other things that made it a train-wreck, but these were the clinchers to a solid 0/5 date. I remember afterwards consoling with a friend of a friend, because I had to tell someone; and then I promptly buried this as my worst date. — kalvinbastello
"Not That Joe" Had a good friend in uni who disappeared overseas for a year after we graduated. I stayed there to study and teach, and one day I got a text from a number I didn't recognise saying "hey, it's Joe from business school, want to catch up for a coffee?"
Hadn't seen him in ages so I said yes very enthusiastically. I walked into the coffee shop at the right time, look around for Joe, and there's Joe from business school. A different Joe from business school.
I couldn't walk out because he'd already seen me, so we chatted politely for an hour and we've never talked since. — brooke_girl
Scarred Roommate Wasn't my date, but I had gone home with a guy I had been seeing and when we got there his roommate was curled in a ball on the couch looking pretty shaken. We asked him what was wrong and it took him awhile to get it out, but he finally told us what happened:
He took a girl home from the bar and they started drunkenly tearing each other's clothes off as soon as they got through his bedroom door. She said she was self-conscious though so she wanted the lights off. He switched them off and they started fooling around. She starts going down on him when all of a sudden, the guy notices this horrible smell. He mentions it but she tells him to just ignore it, he's probably imagining things. Finally the smell is too much so he switches the lights on. That's when he sees it.
S---. Literal shit all over her and all over the bed. He is completely dumfounded, doesn't know what to say or do so apparently all he yelled was "S---!!!!" She grabbed all her clothes and ran out of the apartment crying without saying a word and, presumably, still covered in poop.
He threw his bedding out, took an hour long shower, and refused to go back into his room. Pretty much killed our night too. To this day I still wonder what on earth happened- was she into it and was hoping he would be too? Was it an accident and she decided to just go with it? I don't know which scenario is more horrifying to be honest. — joceapotamus
Read the full thread from Reddit right here.
© Copyright IBTimes 2023. All rights reserved.