Pep Boys Picks Carl Icahn Over Bridgestone After Bidding War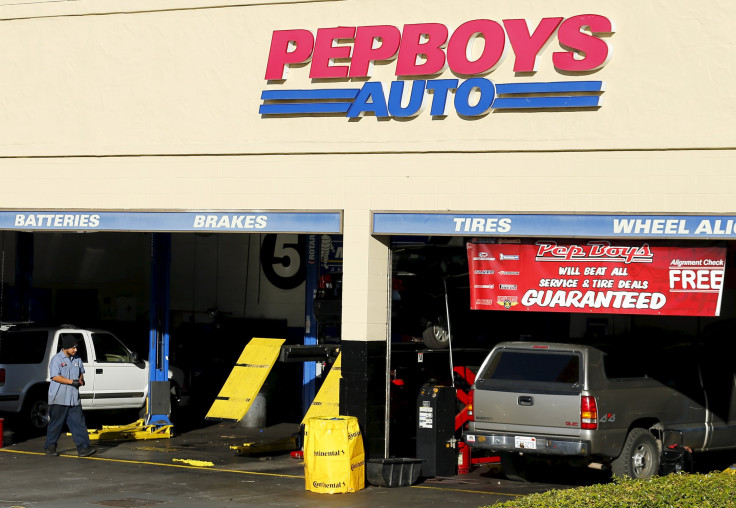 U.S. auto parts-retailer Pep Boys: Manny, Moe & Jack reportedly announced late Monday that Carl Icahn's latest offer, which valued the company at just above $1 billion, was superior to Bridgestone's offer and the board would move to terminate its prior agreement with the Japanese company.
Billionaire investor Carl Icahn escalated an ongoing bidding war over Pep Boys earlier Monday, raising his offer to $18.50 per share, comfortably above Bridgestone's rival offer of $17 per share. The bid was Icahn's third for the company since Bridgestone's initial offer of $15 per share in October.
Icahn's increased offer sent Philadelphia-based Pep Boys' stock up as much as 7.1 percent to $18.65 in late trading on the New York Stock Exchange. Shares of the company have gained about 77 percent this year, driven largely by incremental takeover offers by rival bidders.
Icahn -- who controls a competing chain of automotive parts business called Auto Plus -- earlier offered to pay Pep Boys $16.5 per share. On the block since July, Pep Boys had agreed to Bridgestone's $947 million, $17 per-share offer last week. Icahn reported a 12.12 percent stake in Pep Boys earlier in December and said the company's retail automotive parts business would be a perfect fit for Auto Plus.
The Japanese tire-maker had said in October that it would like to buy Pep Boys to boost its retail network by more than a third in the U.S. Both Bridgestone and Icahn's Auto Plus were vying for Pep Boys' 800 locations across more than 30 U.S. states to expand their presence in the country's tire and automotive-repair sector.
According to a Wall Street Journal report, during the bidding war, Icahn Enterprises and Bridgestone discussed a back-to-back transaction where the winning bidder would sell off some assets to the other party. Icahn would get the retail business while Bridgestone took over the service business. However, this idea was later scrapped by Bridgestone while announcing its October proposal.
© Copyright IBTimes 2023. All rights reserved.