Perkins Franchisee Bankruptcy: Why Perkins & Marie Callender's Sued One Of Its Largest Owners
Following a ruling by a federal judge in Pennsylvania, a franchisee that owns 27 Perkins Restaurant & Bakery locations has filed for Chapter 11 bankruptcy protection on Monday. The bankruptcy filing comes after the franchisee, 5171 Campbells Land Co. (CLC), lost the right to use the Perkins name in a lawsuit filed by its parent company, Perkins & Marie Callender's Inc.
Perkins & Marie Callender's filed the lawsuit against CLC, claiming the franchisee was default in paying marketing contributions, royalty fees, and transfer fees going as far back as April 2018. The franchisee allegedly also failed to perform restaurant upgrades, which Perkins & Marie Callender's contended was a violation of the "standards set forth in the license agreement."
CLC had assets that ranged between $1 and $10 million and liabilities from $10 to $50 million, Nation's Restaurant News reported. It reportedly operated restaurant locations in Ohio, Pennsylvania, and New York.
Perkins & Marie Callender's claimed the default payments were as much as $2.2 million. The parent company had terminated CLC's franchise license in June 2019, according to New Castle News.
Perkins & Marie Callender's received a restraining order from a Memphis federal judge earlier this month that prevented CLC from using the Perkins name, ordering it to stop using all signs, flags, menus, or anything that had the Perkins trademark on it. CLC was also reportedly ordered to stop using the restaurant's phone numbers.
Further, CLC is prohibited from opening competing restaurants within a three-mile radius of a Perkins restaurant or any other location owned by the parent company.
CLC had purchased the 27 restaurants from bankruptcy in January 2018 for a total of $7.8 million, which at the time the company had agreed to make $12 million in upgrades to the locations over the next two years, the Pittsburgh Post-Gazette reported.
Perkins & Marie Callender's is currently up for sale, and the parent company is considering filing for Chapter 11 bankruptcy protection, according to Nation's Restaurant News. This would be the second time the restaurant chain has filed for bankruptcy protection since June 2011. Perkins & Marie Callender's emerged from its initial bankruptcy filing six months later.
Perkins had 356 restaurant locations at the end of 2018. A total of 239 are franchised. CLC's owns about 7 percent of all Perkins locations and about 10 percent of its franchisee-owned restaurants.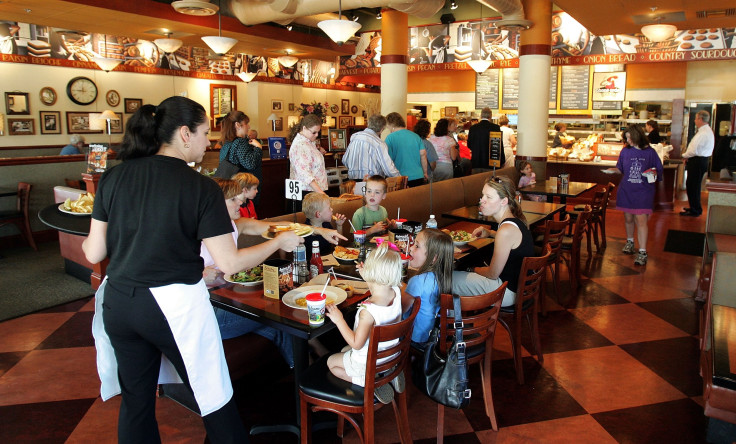 © Copyright IBTimes 2023. All rights reserved.