Persistent Putin Critic Sentenced In Allegedly Political Trial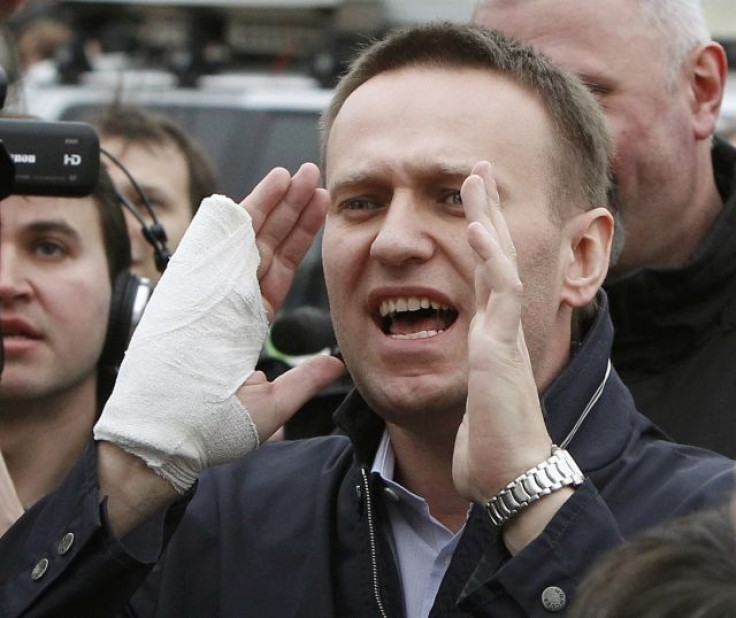 Russian opposition leader Alexei Navalny has been sentenced to five years in prison for theft, a Russian court ruled on Thursday, in a tough sentence which some activists denounced as politically motivated, reports Reuters.
Navalny is an anti-corruption campaigner who has led some of the biggest protests against Putin's rule since 2000.
The trial centered around an alleged scheme where Navalny stole 16 million roubles ($494,000), as he advised a regional governor in 2004.
In his last messages from court, where he often tweeted, Navalny called Putin a "toad" who exploits Russia's oil resources as a means to stay in power. He urged his supporters to continue their protests and campaigns against Putin.
"Okay, don't miss me. More important, don't be idle," he wrote on Twitter.
His five-year sentence means that he'll be unable to run for Russian president in 2018 or for Moscow mayor, as he'd originally planned.
The Kremlin denies that Putin uses the courts for political ends, though that hasn't convinced opposition politicians or even former Putin allies.
Former Finance Minister Alexei Kudrin, a former Putin ally, wrote on Twitter: "Navalny's sentence looks less like a punishment than an attempt to isolate him from society and the electoral process."
Opposition politician Boris Nemtsov said: "With today's ruling, Putin has told the whole world he is a dictator who sends his political opponents to prison."
Spokesmen for the U.S. and the EU also expressed disappointment at the trial's outcome, calling it apparently politically motivated, adding that the ruling undermines impartial rule of law in Russia.
© Copyright IBTimes 2023. All rights reserved.